06.11.13
Gemini version available ♊︎
Perpetual siege: Only the large corporations always get their way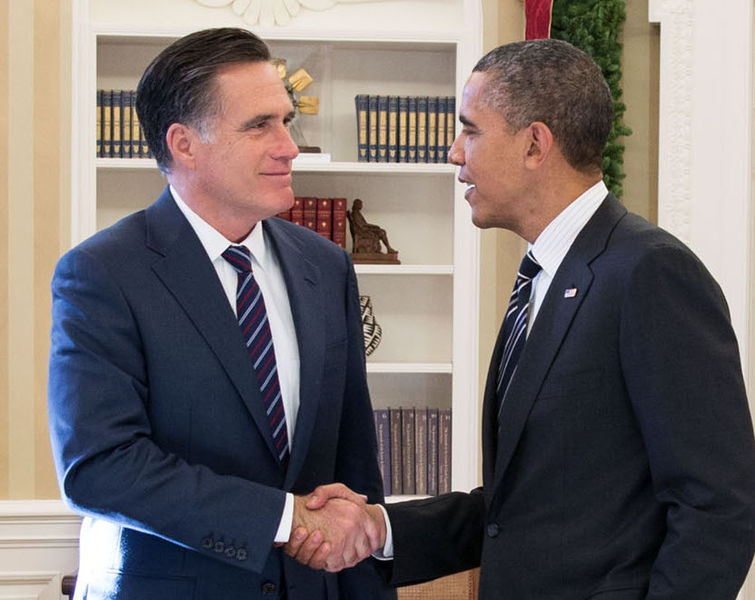 Summary: Failing to see how patents themselves actually distort the market for everyone (not just some large corporations), Obama wants to wash his hands with legislation that will resolve nothing and legitimise the notoriously unsupervised patent regime
The debate about privacy notwithstanding (it's not quite a partisan/political issue, as the policy was actually put in place by Bush/Republicans, then expanded by Obama/Democrats), we must focus on the ongoing progress when it comes to patent monopolies. Just before the whole press got flooded by PRISM coverage the White House said it would target patent trolls [1, 2, 3].
Patent trolls are a bit of a phantom enemy, or an enemy to large corporations. Well, this is why they are being tackled by the government which is funded and run by large corporations, directly or by proxy (lobbyists).
According to this recent post, a troll is targeting some large corporations again — the hallmark of a true troll. To quote:
On June 4, a patent holding company named PatentMarks Communications LLC filed patent infringement lawsuits in the District of Delaware against a slew of electronics companies. The companies accused of infringement include at least Dell, Futurewei, HTC, Kyocera, LG, Motorola Mobility, Sony Ericsson, Samsung, and ZTE. (The complaint against HTC [LINK here] is exemplary). PatentMarks — who is the assignee of six U.S. patents, according the USPTO — accuses these companies of infringing U.S. Patent No. 8,400,926, which is titled "Multi-Protocol Telecommunications Routing Optimization" — and which just issued as a patent on March 19, 2013. The '926 patent generally claims an optimized method and system for transferring files over a telecommunications network.
A lot of the companies above are Android vendors. It's hard to miss that. Pamela Jones asked: "Now do you see why the President wants to retrain patent examiners on the topic of making sure claims are specific to the invention and not as broad as a Nebraska sky? This patent just issued in March."
What about the targets of litigation?
Anyway, trolls are not the main issue, never mind the support for Obama from large corporations and their lobbies. Expectedly, patent lawyers are trying to get their views in sites syndicated by news aggregators, contributing to a mixed debate where both 'sides' do not speak for the public at large, just for minority interests in business. Here is another example of the Android leader (Motorola/Google) getting sued and extorted massively over software patents. Therein lies the issue: patenting scope.
At the same time we find lawyers bickering over sales of patents as if that's a good idea when we see companies like Microsoft arming trolls like Vringo and MOSAID. One lawyers' site reveals this:
New Patent Exchange Hopes to Be Nasdaq for IP

Are companies ready to buy and sell patent rights the way investors buy shares of stock?

That's the idea behind a new financial exchange, Intellectual Property Exchange International Inc., that launched Wednesday with the aim of creating a standard marketplace for patent licenses.

The Chicago-based IPXI is structuring the licensing process like a public equity offering, bringing familiar financial principles and standards to the murkier world of patent licensing by assigning values that are market-driven and transparent.
This is what we find in Intellectual Ventures, Microsoft's biggest patent troll. Will Obama tackle the real issues based on market realities rather than broad generalisations and simplified classifications? Trolls are a symptom, not the problem. The President of the OSI agrees on this and I might be meeting him tomorrow. █
Permalink

Send this to a friend