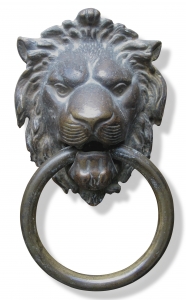 Summary: Why the stance of the White House is misguided and short-sighted in an age when trolls are like mercenaries for players in conspiracies and pyramid schemes of patents
Patent trolls have stolen all public attention from issues associated with software parents. Since large corporations lobbied their elected Congress on this matter, Change We Can Believe in was inevitable. Now that patent trolls are a big deal in the news (this issue has become very prevalent) we are at least reassured that one single aspect of the problem, for instance the patent proxies Microsoft uses, will get addressed. But it's only the start. How big does a troll have to be to get exempted? If Microsoft uses Nokia to feed patent trolls like MOSAID, does that mean that Nokia and Microsoft too will come under the hammer or the gavel? If Bill Gates' and Microsoft allies like Intellectual Ventures (IV) litigate through small proxies (potentially thousands of them), how will those two giant racketeering operations be handled? Well, it depends on the proposals put forth and accepted. Some proposals only go after trolls at the litigation level, leaving racketeers at the top more or less immune to federal action. As pointed out the other day, shell entities are at it again, serving Microsoft, Gates, and IV. To quote:
Intellectual Ventures Responds To This American Life & President Obama By... Filing More Patent Lawsuits



Ah, Intellectual Ventures. Over the weekend, This American Life ran their report updating a critical look at Intellectual Ventures from two years ago by showing that the shell company, whose patent IV had insisted was a perfect example of IV helping small inventors get their due was (a) completely bunk and invalidated in court, and (b) despite IV "selling it off," 90% of the profits from the approximate $100+ million that was raised via shakedown threats with that patent... went back to IV. On Tuesday, President Obama came out strongly against patent trolling, and part of his proposal would require revealing who was really behind various shell companies.
The many articles
regarding this reform
don't delve into the subject of trolls as proxies. Moreover, as pointed out
here
, opportunities to actually tackle the problem and not just allude to it were previously missed. About Rader,
TechDirt
writes:
Also, you'd think that, as the chief judge on the court that handles all patent appeals, Judge Rader would have had a chance to not just do what he suggests judges should do... but to create a precedent for district courts to adhere to on that point, rather than just writing about it in the NY Times.
Here is
the latest from the New York Times
and Red Hat's
take on it
. They both seem not to concentrate on proxy strategies. Dan Mitchel, writing for CNN,
says
"There are parallels between today's trolls and the so-called sharks of the 19th century."
He closes with the following remarks: "In fact, that's already occurring. It could be that the panic we're seeing among champions of innovation is actually the beginning of the end of patent trolls, at least in the current era."
Patent trolls are far from the only issue. Simon Phipps
acknowledged that by writing
:
The president's follow-up to his frank condemnation of patent trolls is welcome, but we need more
More can be found
in Simon's blog
.
When corporations and lobbyists (not developers) call the shots it is hardly surprising that only small patent aggressors but never the large ones get chased by the government. Pamela Jones, a paralegal, wrote about the abundance of lawyers (many lobbyists too are lawyers by training and trade) when she
said
:
The President is a lawyer, after all. So it's not a total surprise that he understands what Lemley wrote. Here's the paper [PDF], if you'd like to read it for yourself. And here's Professor Lemley tweeting that he noticed that the President's suggestions included one about functional claiming.
The stance of the White House [
1
,
2
] on this matter has not been ideal because the debate is still dominated by lawyers, the non-practising stakeholders. Here we have McDermott Will & Emery
writing about the selling of patents/copyrifghts, advising against FOSS
:
Buyers are becoming more and more aware of the risks and potential liabilities associated with open source code—and the increasing use of open source code as developers "cut and paste" code from various projects.
These are some of the talking points emanating from Microsoft friends like
Black Duck
and
OpenLogic
.
⬆