10.24.13
Gemini version available ♊︎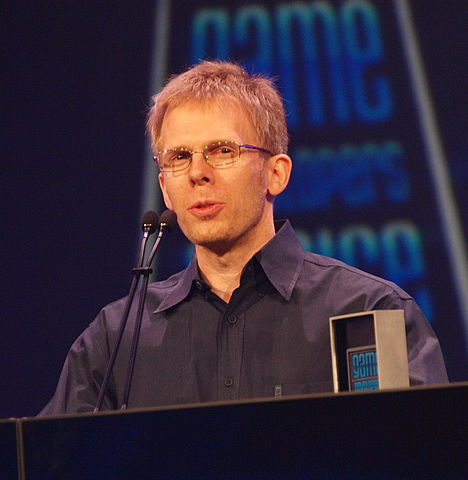 Summary: What John Carmack actually said about GNU/Linux and what the press is trying to claim that he said
A RELATIVELY short while ago John Carmack spoke about about SteamOS [1] and some Web site said in its headline that "John Carmack thinks the Steam Machine's biggest problem is Linux" (untrue). I was at first fooled by this headline. Others were too, and moreover they propagated this lie/distrotion. Having seen, not too long ago, how Carmack's words had been warped by the anti-GNU/Linux camp to gather some malicious rhetoric, I decided to look closely at what he actually said [2]. Here is the complete quote: "I'm afraid that I might be at that same point right now where I'm like "making your own console OS? Are you crazy?" Maybe ten years from now they're going to look like they've made billions of profits again with it. It still seems a little bit dicey to me, getting everything moved over to Linux, pushing from that side of things, but given their track record I'm a little hesitant to… if it were some other random company I would be pseudo-scornful but it's Valve so I'm not."
From the sound of it, the challenge — not the "problem" — is getting everything ported. That's a very different thing from what the headline above insinuates. Moreover, as admitted by Carmack himself, the size of Valve makes him doubt somewhat any issues associated with feasibility. Carmack was misquoted when it comes to GNU/Linux before; he may be an ActiveX apologist at times, but don't let his famous name (he is widely respected in his area) be misused by Microsoft boosters.
If people want to see some real GNU/Linux bashing, they look no further than the latest rant from Mr. Torvalds himself [3]. As someone said to me some hours ago: "I hope this inspires Fedora to get involved with Hurd and other kernels. This reliance on one kernel is a bit worrying. LT wrote a kernel, not a complete OS, nor does he roll out distros – but he doesn't seem to give a shit about that side of things and their problems. On the other hand he takes the money of the big corporations such as intel, ibm etc.. Yeh, he has a contract which says he can do what he wants.." █
Related/contextual items from the news:
At Nvidia's Montreal conference, when asked for his opinion on Valve's recently announced SteamOS and Steam Box, John Carmack initially called the plans "dicey". Expanding on that he said "if it were some other random company I would be pseudo-scornful but it's Valve so I'm not."

Ever since Valve announced its three-tier approach to bringing PC gaming to the living room — Steam OS, the Steam Machine, and the Steam Controller — people have been divided on whether or not it's a sound idea. John Carmack, a man who changed the face of PC gaming at Id Software, thinks the Steam Machine's odds of succeeding are "a bit dicey."

Linus Torvalds posted a very simple and direct message on Google+ addressed to the Fedora people. What followed next involved accusations and various veiled insults.

The father of Linux had a very simple question: how come the Fedora developers were not regenerating the distribution images with newer kernels and packages?

"Is there some basic reason why you never regenerate the install images? Right now the F19 install images use some ancient 3.9-based kernel. Which means that they may boot on most machines, but it's missing wireless ID's for new laptops etc, so making it useful is unnecessarily painful," said Linus Torvalds.

The problem is that, if you have a new laptop and an old kernel, you might not get full functionality from it, especially if the wireless module is unrecognized by the kernel.
Permalink

Send this to a friend