01.16.16
Publicado in Europe, Patents at 3:46 pm por el Dr. Roy Schestowitz
Despidiendo a los mensajeros/testigos en vez que a la parte culpable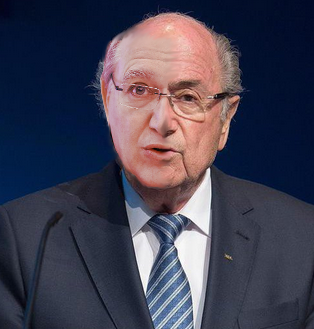 Sumario: El equipo Battistelli (o Blatterstelli como Florian Müller lo llama) termina de botar del trabajo a aquellos que hablaron acerca de ABUSOS en la cumbre (Equipo Battistelli), en vez de desmantelarse a sí mismo.
Los MALEANTES que gobiernan la OEP (comparado a famosos criminales en televisión, incluyendo el Chapo Guzmán quien recientemente ha sido arrestado) han hecho todo lo que preveíamos. Despidieron a representantes de sus empleados. Esto viniendo de sociópatas cuyo régimen ha llevado a un incremento en el número de suicidios. La gerencia de hoy esta causando depresión, dañando la salud/bienestar de los empleados, crisis nerviosas, suicidios son inevitables. Periodistas deberían mirar en la vigilancia telefónica, keyloggers e camaras escondidas dentro de la OEP (vigilando incluso a los visitantes no sólo empleados) ¿Qué clase de atmósfera es esta? ¿Cuánta gente más tiene que morir antes de que el cambio se haga efectivo? La OEP está PODRIDA hasta el fondo en la gerencia quienes se estan deshaciendo de aquellos quienes lo dicen, obviamente para preservar sus propios trabajos. Esto no es la FIFA. Es algo mucho peor. Gente esta muerta. Pero por que sus objetivos son patentes (concepto que no mucha gente entiende correctamente) en vez de futbol no hay suficiente interes por los medios de comunicación principales, para bienestar de Pinocho Battistelli y compañía.
"Esto no es la FIFA es mucho peor. La gente esta muriendo."Hay mucho que decir acerca de lo que la gerencia de la OEP hizo hoy. No alcanzará en un simple artículo, como no es una simple historia corta y no ha finalizado. Esperaran que despidiendo empleados lo terminaría todo, pero vamos a probarle lo contrario. El efecto Streisand (silenciar a los mensajeros) significa que el efecto imprevisible hizo la acción (despedir) menos digna y mas que inversamente proporcional en fuerza. Mucha información esta en camino, así que no se vayan.
Como muchos sitios importantes han cubierto estas noticias (Viernes es una oportunidad para leer las malas noticias del día) vamos a confíar en más voces anonimas. La corta historia es, la gerencia de la OEP confirmó lo que era obvio desde hace mucho. Sólo puede hacer simulación de juicios. Para hacerlo peor, la OEP esta tratando de abiertamente defenderlos.
"Bienvenidos a Eponia. Es mucho peor que la Rusia de Putin en términos de derechos humanos."La SUEPO escribió esta tarde que ¨IPKAT reportó el resultado de las procedimientos disciplinarios contra tres de los representantes de empleados/representantes en su unión.¨ Aquí esta lo que Merpel escribió: ¨Con mucho pesar, Merpel reporta que se han enterado que Mr. Battistelli, Presidente del la OEP, ha despedido ala presente presidante de comité Elizabeth Hardon, y a un ex-presidente de representantes, Ion Brumme. El tesorero de la SUEPO Malik Weaver ha sido bajada de grado. Los cargos en contra de los que Merpel ha sabido (vealo aquí []) parecían tenuos al punto de ser desechados, y en los tres casos había una sanción impuesta en la pensión no sugerida por el Comité Disciplinario, en el caso de Ion Brummen bajar de grado era recomendado en vez de despedirlo, y en el caso de Malika Weaver suspensión de avanze no bajarla de grado.¨
Muchos comentarios estan publicados allí ahora mismo. Si alguien pudiera enviarnos Battistelli comunicaciones (acerca de los despidos de personas que se ´atrevierón´ a hablar des su ABUSO), sería asombroso. Tenemos nuevos documentes acerca de esto. OEP fuentes están advertidos no usar Gmail al menos lo hagan sobre Tor. No hemos comprometido nuestras fuentes en cerca de una décado y deseamos mantenerlo de esa manera.
Debería notarse que basado en nuestras fuente, el personal de la OEP despedido antes de fecha (haciendo una imitación de juicio una farsa/verguenza), en un esfuerzo de reducir la habilidad de responder (tarde/temprano los Viernes es tiempo perfecto).
"Debería notarse que basado en nuestras fuente, el personal de la OEP despedido antes de fecha (haciendo una imitación de juicio una farsa/verguenza), en un esfuerzo de reducir la habilidad de responder (tarde/temprano los Viernes es tiempo perfecto)."Navegando a través de algunos comentarios en IP Kat, encontramos una voz pro-OEP (anonima por supuesto) y el resto esta muy enojado. Una persona escribió: ¨Un comunicado del presidente ha sido circulado internamente. En el fuimos informados que ¨ninguno de los [despedidos o suspendidos representantes] reconocierón sus ´errores´, tampoco expresaron su intención de no repetirlos¨. Son culpables, y ni siquiera lo admiten. Esta gente es incorregible. Que bonita pieza de PROPAGANDA STALINISTA.¨
Si, esto sigue mucho a lo que vimos antes. No hay gobierno de ley dentro de la OEP. Asumir lo contrario es necio.
Otra persona preguntó: ¿Hay alguna manera de deshacerse de Pinocho Battistelli? Es una VERGUENZA para toda la comunidad de patentes [...] una VERGUENZA para la OEP y una VERGUENZA para el pueblo Francés. Deberíamos comenzar a circular una ¨petición¨ para su despido de la OEP. Estamos en una democracia, ¿no es cierto? (excepto en al OEP aparentemente).
Acerca de Pinocho Battistelli una persona remarcó: ¨Si, me gustó la cara hinchada del presidente. Que tal farsa, y que INCORREGIBLE MENTIROSO ES. Día muy triste para la Oficina, de la que estaba orgulloso de trabajar, pero no más. Simplemente orando que mi director no me haga ¨voluntario¨ para reunirme con el en su último esfuerzo propagándistico.¨
Una persona aludió a oficiales británicos preguntando: ¨¿Señores Aly y Denehey, cuándo van a despertar y hacer algo? Por favor!¨
Contacte John Alty y a sus colegas acerca del abuso de Battistelli y sus maleantes en contra mía. Estos COBARDES ni siquiera respondieron.
Otra persona preguntó: ¨¿Dónde esta la voz de los delegados del Reino Unido? Aqui esta el comentarion entero:
Ha sido reportado que los delegados alemanes, franceses y holandeses hablaron en el último meeting para expresar su preocupación acerca de la ¨situación social¨ y las acciones de la OEP contra los representantes de la SUEPO. ¿Dónde estaba la voz de los delegados del Reino Unido? ¿Porqué no alzaron su voz de preocupación? No pueden clamar no haber sido conscientes de lo serios fundamentos de preocupación.

Como Brítanico mismo, estoy AVERGONZADO por la aparente complicidad de la delegacion del Reino Unido al haber permitido que esto pase. Mientras que no delegación por sí misma tiene poder de vencer la voluntad de la mayoría, seguramente incluso Pinocho Battistelli podría resistir oposición concertada de los delegados de los 4 países cumbre.

Mientras que los representantes de la SUEPO puedan o no puedan ser más blanqueados, no es difícil ver que los cargos en contra de ellos no hubieran pasado ante una competente corte. Encuentro irónicao que parte (si no el núcleo de) los cargos en contra se basaban un un referencia a provisiones de la ley alemana. No sólo no había nadie en el comite disciplianrio competente para decretar en puntos de leyes nacionales alemans, pero los representantes de la SUEP fueron incapaces de basarse en las protecciones que la ley nacional les ofrecería!

Francamente, estoy disgustado que el dinero de los aplicantes se desperdicie en este mamarraco – y no sólo el desperdicio empeora por la realidad que el presidente ni siquiera siguió las recomendaciones del DC!

Predijo que la ausencia de respeto por la democracia y el gobierno de ley es tan evidente por los recientes eventes en la OEP van a tener desagradables consequencias. Sin embargo, mi temor es quen ninguna de ellas alcazará a aquellos que se escudan detrás de la inmunidad. ¿Tal vez sea tiemp que la AC levante esa inmunidad?
Aquí viene la comparación con la FIFA de nuevo. Esta persona escribio: ¨La barra a la que el presidente se reporta tiene que hacer algo. Este sujeto esta fuera de control. La FIFa estará buscando por nuevo lider pronto, talvez pueda asumir este rol donde hará menos daño a la reputación de la profesión de patentes en Europa. Mientras tanto aplicantes y examinadores sufren.¨
Si la gerencia de la OEP o equipo Battistelli piensa que acallará a sus críticos al despedir representantes, están muy equivocados. Abrió la caja de Pandora y la dejó abierta. ¨Parece qu la reputación de la OEP y de la AC esta arrastrada en el barro,¨ este comentario dijo. Urgimos a la gente a contactar sus delegados y hemos publicados sus detalles para hacerlo.
Un crítico que no respondio anonimamente (tuvo huevos) es George Brock-Nannested, quien ha escrito reportes my detallados acerca de los abusos de la OEP. Hoy el escribio:
Espere que la administración de Battistelli hubiera salvado su cara al hacer que los cargos caigan.

No puedo entender como una educación francesa pueda traer tal escándalosa manera de manejar un juicio justo.

Verguenza para los pequeños servidores públicos en los estados miembros que tienen que sentarse en sus manos. Directores en general, la mayoría pero con moral estamina de lombrices.

En completo disgusto,
Stefan Krempl, a Heise esritor (Germany's biggest online IT newspaper), escribió acerca de los despidos pero necesitamos una traducción al Ingles/Español (voluntarios muchas gracias).
"En más de una década escribiendo acerca de estas materias nunca he encontrado maleantes que puedan salirse con la suy de esta manera."Consideren este comentario que dijo: "Necesitamos una más coordinada estrategia europea para deshacernos de este PERNICIOSO presidente, que esta dañanado a la OEP, sus empleados y la industria european. Estoy ansioso de saber que puedo hacer on my país miembro para alcazar esto. Una cosa que me asombra es que al leer en algun lugar en una publicación de la SUEPO pueda ser que enjuicie a mi gobierno directamente por complicidad en negarme mis derechos, ejemplo el derecho de ser representado por una Unión, el derecho de un juicio justo, etc, entre las lines del caso holándes. Si casos así fuesen comenzados en cada país miembro, entonces nuestro miembros de AC despertarían.¨
Esto es un REYNO DE TERROR y como alguien comentó: ¨Deberían explicar que Pinocho Battistelli demandó que cada directorado envié 5 examinadores a una presentación del mismo a ser transmitida a través de la oficina el 4 de Febrero en The Hague (una para seguir en Munich). Preguntas pueden ser permitidas pero ¿Quién se atreverá si arriesgan su empleo?
Miren cuan ridículas e hipócritas acusaciones de la OEP contra los representantes de sus empleados. El juicio de imitación contra el señor Hardon muestra que ni siquiera bajo la ley – o reglas los empleados están a salvo. Recuerden como la OEP torció la ley británica de difamacion en un fallido esfuerzo de silenciar Techrights, habiendo hecho cosas similares anteriormente. La OEP tiene un larga historia de usar mal or representar mal para atacar a sus críticos. Estas personas son MALEANTES. Repetimos eso para asegurarno que se entiende. ESTA GENTE SON MALEANTES. En más de una década escribiendo acerca de estas materias nunca he encontrado MALEANTES quienes se salgan con la suya por mucho tiempo como estos.
"¿Entonces en qué clase de trampa la gente se a dejado atrapar cuándo se unieron a la OEP?"¨Soy un simple observador a estos eventes,¨ escribió esta persona, ¨pero me apostaría que todo esto ba a salirles por la culata a Pinocho Battistelli y sus chacales. SUEPO tiene ahora más de una causa que nunca para tener empleados amargados o asustados pare rodearse de. Sus números atendiendo las demostraciones y tomando parte de futuras huelgas crecerá de ahora en adelante.
¨Entonces de nuevo talvez esto era el plan de Pinocho Battistelli. En sus ojos, la SUEPO no será un socio negociador en vista de estas demostraciones. Hey presto! Una excusa para finalmente acabar el ¨diálogo social¨ en el que la gerencia esta (presupuestamente) comprometida, a pesar de todas las acciones y anuncios hasta ahora muestra tal ´compromiso´ es FALSO.¨
Otro comentario decia: ¨Pudieron lso SerRegs (o alguién más) haber prevenido a el ahora ex-empleados que hablen la verdad? Como ya no són empleados de la oficina, talvez es tiempo para que los detalles de su lado de la historia salga a la luz. La OEP no tiene ningún poder sobre ellos. Disclosura completa de toda evidencia documentaria pueda mover más de los complacientes delegados AC en acción.¨
¨La oficina paga sus pensiones,¨ un persona añadió, ¨y pienso puede forzar más de un 20% de penalización si es tan maligno. Y PB quiere el derecho de vetar futuro trabajo. Temo que su voluntar de hacer daño no ha sido llevada por completo.¨
¿Entonces en qué clase de trampa la gente se a dejado atrapar cuándo se unieron a la OEP? Hay necesidad de que haya una advertencia en la lata. Uno de los últimos comentarios (hasta ahora) pregunta: ¿Por favor algún franco-hablante pueda informar lo que esta pasando aquí al señor Pierre-Yves Le Borgn?¨
Un montón de este reporte de Merpel puede ser trackeado a estos dos comentarios [1, 2] que dicen ¨Hardon también pierde 20% de su pensión. Empleados protestando a 12:30 (y en The Hague tambien aparentemente). Triste día.¨
"Pinocho Battistelli y sus chacales deberían recordarnos que la FIFA es NADA or a nimiedad comparado con la OEP. pero hay ENCUBRIMIENTE de parte de los medios de comunicación."¨La señorita Elizabeth Hardon ha sido despedida,¨ dice el segundo comentario. ¨De los otros dos representantes de empleados suspendidos, uno con tres niños, uno de ellos todavía bebe) han sido despedidos también, los otros severamente bajados de cargo.¨
Pinocho Battistelli y sus chacales deberían recordarnos que la FIFA es NADA or a nimiedad comparado con la OEP. pero hay ENCUBRIMIENTE de parte de los medios de comunicación. Como una persona lo puso, un estreno en el mundo internacional bajo ¨liderazgo¨ fránces¨…
Hay muchos asuntos en la OEP otros que la destrucción de su unión. Regresaremos a ellos otro día. Otra OEP patente, por ejemplo, ha sido otorgada para AYUDAR A CONSERVAR UN MONOPOLIO EN EL TRATAMIENTO DEL CANCER, basado en comunicados de prensa [1, 2].
"Vale notar que la OEP es tan ABUSIVA que no sólo despide a sus empleados pero también reduce pensiones (ganadas con tanto esfuerzo)."Estas burlas de juicio contra sus empleados son preocupantes por que suceden en Europa (con gran impunidad), entonces Europa pierde su autoridad moral, ejemplo sobre Rusia. Vale notar que la OEP es tan ABUSIVA que no sólo despide a sus empleados pero también reduce pensiones (ganadas con tanto esfuerzo). Estan robando dinero despues de causar serias perdidas personales en términos de honorarios legales. ¿Europa o China? Difícil de adivinar… y miren donde Battistelli viaja estos días.
Hubo una protesta hoy (espotánea/inesperada) en la OEP en Munich y otros lugares, con detalles a ser publicados pronto (siguiente parte ojalá). ¨Oficina Europea de Patentes Munich,¨ una persona escribió iba a tener una demostracion en frente de ella hoy, dentro de 2 horas. Vocero de la policía confirma hubieron 1,800 manifestantes!¨
Dos horas es buen tiempo de respuesta. Es espontáneo. Muy corto tiempo para 1,800 examinadores/participanes (es la mitad de ellos) para organizar en frente de estas alarmantes noticias [1, 2].
La OEP no ha dicho nada acerca de esto publicamente. La OEP Twitter account invita a hacer preguntas hoy, así que les pregunté: ¿Why Pinocho Battistelli despidió a sus críticos hoy?¨ La gerencia de la OEP nunca habla conmigo excepto a traves de sus agresivos abogados. Mientras apróximadamente 2000 de los empleados de la OEP protestaban en su contra (figurativamente asqueados de su directiva) la última campaña de relaciones públicas comienza. ¿Es parte del arreglo con FTI Consultants?. AVERGUENZATE OEP. Esto no ha acabado Pinocho Battistelli simplemente se esta haciendo de más enemigos. █