Patents Roundup: Nintendo Sued, Apple Sues, Patents as Weapon for Sale
Dr. Roy Schestowitz

2010-04-21 10:07:56 UTC
Modified: 2010-04-21 10:07:56 UTC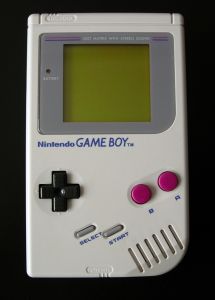 Summary: Top stories about patents (found this week), ranging from patents as a business strategy to patents as ammunition for one to acquire and then attack with
●
Nintendo Sued By Interactive Exercise Company
[we wrote about
Nintendo beating a patent troll
just the other day]
A Potomac, Maryland-based company is the latest to file suit against Nintendo for patent infringement.

IA Labs, also known as Powergrid Fitness, sued Nintendo's Japan headquarters and Nintendo of America on April 2, according to a filing obtained by Gamasutra.
The company's Web site (
http://www.ia-labs.com
), a Windows site which is down at the moment, seems not to offer real products, but it does have "Licensing" and "Partners" in the menu. It's almost like a patent troll but not quite. The company was "founded by Greg Merril and Phil Feldman in March, 2002." It fails to show any concrete products.
●
Apple countersues Kodak in patent case
Three months after Eastman Kodak sued Apple for patent infringement, Apple has filed a countersuit that accuses the film and imaging company of violating two of its own digital photography patents.
●
Tippr Buys Up Patents to Take on Groupon
[
via
]
Could a broad set of patents around collective buying be the ammo Tippr needs to chase Groupon? That's what CEO Martin Tobias is betting, having bought up the intellectual property generated by bubble-era Mercata from its investor Paul Allen.

Groupon — which is in the process of raising $130 million on a $1.35 billion valuation for offering online deals redeemed at local businesses, according to TechCrunch — is a runaway hit. And a hundred or so other companies in the collective buying space are duking it out to grab a share of that market. But Tippr, which just launched in February, has a special weapon up its sleeve: intellectual property.
●
Abundance Based Intellectual Property System
[from November 3
rd
, 2009,
via
]
The intended purpose of intellectual property laws is to promote discovery and encourage sharing of ideas. A system that rewards great discoveries and also makes the realization of the ideas available to as many people as cheaply as possible is the ideal system. Using the concepts of Abundance that system can be achieved.

The patent and copyright system creates artificial scarcity. Its stated goal is to promote the sharing of ideas but it does not work. Its not just broken, it was wrong from the start. It assumes that good ideas are scarce and the only way to get people to share their ideas is to give them a monopoly, creating a temporary scarcity.