Microsoft Under Pressure in Europe
Dr. Roy Schestowitz

2010-07-02 16:32:21 UTC
Modified: 2010-07-02 16:32:21 UTC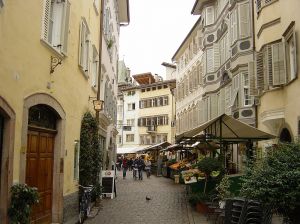 Summary: Bolzano is scrutinised for locking out competition of Microsoft; the reasoning for browser choice ballot in Europe is shown more clearly
SEVERAL DAYS ago we wrote about the latest tender-related story from France. There isn't so much leeway for Microsoft to just sign boiler room deals with people who consult neither the public nor Microsoft's competitors. Why is it not working for Microsoft anymore? Because the public begins to understand and get involved, sometimes even suing the government. To give the example of Switzerland:
Another important story/issue which was mentioned before (
in this separate post
) has led to an awakening to the fact that Microsoft is a threat to Europe's control of its own technology. And now there's this
gentle protest from the FSFE
:
on 25 May 2010 the regional government authority of Bolzano decided to spend 2.2 million EUR over the next three years to renew software licenses from Microsoft Ireland, and to buy additional licenses. All this was done without a public call for tender, making it impossible for competing suppliers of similar software to make offers of their own.

We ask you to rethink this decision. It will influence your strategic position over a much longer time frame than the three years for which the licenses will last.

The European Commission's vice president Neelie Kroes said on June 13 2010 in Brussels:

"Many authorities have found themselves unintentionally locked into proprietary technology for decades. After a certain point that original choice becomes so ingrained that alternatives risk being systematically ignored, no matter what the potential benefits. This is a waste of public money that most public bodies can no longer afford."

With your decision to buy Microsoft Sharepoint and Microsoft Office communication server software without evaluating Free Software alternatives you will increase your organisation's dependence on Microsoft. You will take your IT systems further down the one-way street of proprietary formats and proprietary software, locking in your organisation's own data along with that of the citizens of Bolzano.
Bolzano
is in Italy where Microsoft
has a history of allegedly corrupt tender 'wins'
.
Microsoft ought to be careful because as the European Commission has proven, it can and will take action. One example of this action is the Web browsers ballot which Microsoft was compelled to implement (or face heavy fines). Microsoft tried to dodge this one repeatedly, as we explained in:
The 'Microsoft press' has just
published this article
about why "Microsoft Is Busting Its Own 'The Browser Is Part of the OS' Myth"
This column is not going to revisit the oft-debated question of whether Internet Explorer really is part of Windows. That matter is ancient history, a relic of the U.S. Department of Justice versus Microsoft trial that ended more than a decade ago. Authorities allowed Microsoft to continue to bundle IE with every copy of Windows sold.

Nor am I going to dwell on the more-recent European antitrust case that revolved around the same topic. That case, of course, ended with Microsoft agreeing to provide European Union users with a "browser ballot," which makes explicit the fact that they have a choice of browsers.
Indeed. And if Microsoft is not careful, more antitrust action may be coming its way. As Microsoft found out in Quebec last month [
1
,
2
,
3
], it is not above the law.
⬆