When Microsoft Says Patent Reform It Means Patent Deform
Dr. Roy Schestowitz

2011-02-04 23:10:33 UTC
Modified: 2011-02-04 23:10:33 UTC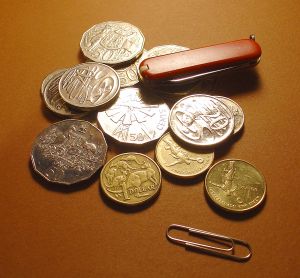 Summary: Microsoft is lobbying for changes in patent law, but not the sort of changes that can harm Microsoft's abuses-filled monopoly
THE word "reform" implies change, but this change need not be a positive one (only by consensus). Laws are subjective and they change all the time to better adjust for someone's interests, or simply work to the detriment of those whose role is seen as unethical or too competitive for those in power.
Microsoft has a
message about "Patent Reform"
-- a message that's already
parroted by the 'Microsoft press'
, specifically the Microsoft booster Kurt Mackie (another example
exists
as
other Microsoft boosters/blogs
covered it without scrutiny).
Sadly, this is all that we could find in Google News. It's just a PR routine and in response to Microsoft's blog post, Stefano Maffulli
wrote
:
Microsoft advocates for higher fees to file patents: only the richest should be inventors? Typical
Microsoft's lobby (from its two patent extortionists) arrives at an interesting time because Patrick Leahy
et al.
put forth the Patent Reform Act of 2011 [
1
,
2
]. Microsoft wants to ensure that such a reform is only beneficial to Microsoft, not to the American public or the international community.
Reuters
has
this new article about patent reform
:
Senior U.S. lawmakers are once again planning to reform the patent system to try to eliminate huge damage awards, an issue ripe for legislation after recent court decisions challenged calculation methods.
What Microsoft wants is not the end of software patents or the end of its own patent extortion. It only wants the
elements that harm Microsoft
to be weakened, so authors who suggest that Microsoft rethinks its patent aggression is simply not paying close enough attention. Microsoft is a major part of the patent crisis (too much extortion and lawsuits), so the reform it craves would just weaken patent trolls but not monopolists.
⬆