Spain is Still Against the EU Patent
Dr. Roy Schestowitz

2011-03-02 15:42:20 UTC
Modified: 2011-03-02 15:42:20 UTC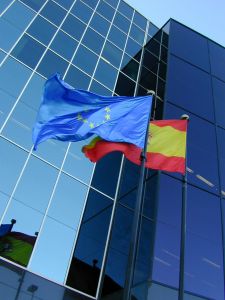 Summary: Opposition to the software patents loophole arrives from Spain, contrary to disinformation amid the rush for expansionism
"Spain [is] opposed to close cooperation in matter of EU patents," argues the president of the FFII based on this new article/opinion which says: "your correspondent claims that the Italian and Spanish opposition to enhanced co-operation in the field of the European patent is based on their perception "that the translation regime would focus heavily on French, German and English"."
The headline of the said article from FT is "Unequivocal reason to oppose enhanced co-operation". As we explained a couple of months back, there is no consensus on the EU patent and fortunately this helps impede the
intrusion of software patents into Europe
(there are talks about
blackmailing Spain into it
). In other patent news from Europe,
"Patent row gets Playstation 3s banned from Europe"
and
"PS3 imports banned in patent row"
(both are headlines from the British press). To quote: "European customs officers have been told to seize all shipments of PlayStation 3s (PS3), following a patent row between Sony and LG."
"[W]e all know patents are good for consumers," Gordon (of
TechBytes
) wrote sarcastically, "stock seized and banned" (smell the scent of "innovation"). This is what maximisation of patent monopolies and cross-border actions may lead to.
⬆