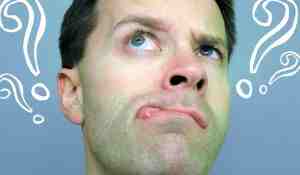 Summary: Catchup post on the subject of software patents, led by good news from Europe and plans to hamper patent trolls in the US
The European Court of Justice Advocates General said last year that a pan-EU patent court would violate the principles of the EU founding treaties and it turns out that he was right. Having struggled to keep software patents out of Europe, we are pleased to find out that, as a UK-based lawyers' blog puts it, it's "bad news for unified European patent litigators" (which means it's wonderful for everybody else):
Bad news for unified European patent litigators -- in Avis 1/09 Creation of a unified patent litigation system the Court of Justice of the European Union has given its verdict on the proposed Unified Patent Litigation System (UPLS) and the European and Community Patents Court ('the PC'). Following an 89 paragraph ruling it says:

"The envisaged agreement creating a unified patent litigation system (currently called 'European and Community Patents Court') is not compatible with the provisions of the EU Treaty and the FEU Treaty".
Glyn Moody
adds
that "another #swpats [software patents] by the backdoor attempt blocked" (and the parasites will carry on trying).
Over in Germany, there is quiet celebration among the likes of
André Rebentisch
and
Karsten Gerloff
from the FFII and FSFE, respectively. On the other hand, Microsoft booster Florian the mobbyist is
daemonising Red Hat again
(using old news) and saying utter nonsense, as
Rebentisch helps expose
:
Priceless:

Florian "Mueller also noted that a less costly European patent system would also help open-source developers and companies to obtain and, if necessary, enforce patents on a Europe-wide scale. He also suggested that at some point the EU will want to have a "unified patent system, including a single patent court"."

Florian turns out to be the next Benoît. Hardly surprising his most recent "change of mind".
It is not clear why David Meyer
plugged in claims
from a
known liar
. These claims are lunacy, a bit like the recent claims that open source is a "cartel". Anyway, leaving aside aggravators like Florian,
FFII founder Hartmut Pilch weighed in as well
. Almost nobody in Germany would ever benefit from software patents, no matter how loudly mobbyists speak out and how many journalists they mass-mail to 'inject' disinformation on behalf of corporate clients.
APRIL, a Free software advocacy group in France, has a
strongly-worded announcement about this major development
and there are many articles on the matter including some
in German
. "ECJ says that Commission proposal for unitary EU #patent is incompatible with EU treaties" is how Gerloff summarises it.
The FSF's Bradley Kuhn addresses the problem with Novell's Mono trap
when he writes that "#Tomboy is part of !GNOME desktop, so #Microsoft #swpats attack could impact. Glad to learn dependency won't increase"
The OSI's Simon Phipps speaks about Novell's atrocious deal with Microsoft, wherein a patent transfer is being arranged. To quote
the new article
:
When we consider software patents, it's easy to believe they are something outside the open source communities. Mentally, many of us model them as a weapon belonging to "patent trolls" - companies who don't make products in the area of the patents they own (they may have other business interests they are funding) but instead create their income by shaking down businesses who unwittingly stray into their patent minefields.

But I suggest that many of the patents these "non-practicising entities" (as they are known to lawyers) use actually come directly from the development of software and potentially open source software. They start life in "friendly" hands, but there's every chance they will eventually be used in harmful ways. Just look at the proposed sale of Novell's patent portfolio to CPTN to get the idea how. Right now the US Department of Justice seems to agree it's a problem and may even intervene in the sale. Parallel Filing

In the corporations where I have worked, programmers have been incented along with other engineers to constantly watch their work for ideas that could be encapsulated in a patent. This "parallel filing" - developers doing work and filing patents on their innovations at the same time - results in the creation of a ring-fence around each activity in which the engineers participate.
CPTN may end up just dying if the deal gets blocked by the US DOJ or anti-cartel authorities. And guess who's
getting sued again
? That would be Google. The plaintiff stays mum: "In a brief response, the company tells me that they will not comment on either this case or the complaint they've just filed against Google, revealing that the search giant is effectively already under legal attack by the software maker."
Obama plans fundamental rethink of software patents
, but it won't be enough. In fact, it's more like lip service based on what we've seen all along (even before Obama took office). Also see
"FTC recommends patent reform"
;
"US FTC report recommends improvements in patent system"
;
"FTC Targets Patent Trolls"
;
"FTC Puts Patent Trolls On Notice"
and
"US patent law change to protect innovators"
. It's likely that nothing will change in the US because once bad laws are passed, it is extremely hard to reverse/retract them. Other news about software patents which we lack time to cover are added below.
⬆
-
A Practical Rant about Software Patents
-
Why are a paltry number of patents registered in Africa?
-
Patent trolls fatten up on vaguely worded patents
-
Apple And PayPal Hit With Lawsuit Over Patent For 'One-Click'