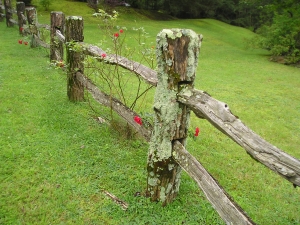 Summary: Apple is aiming at embargo of the competition rather than improvement of its own products, choosing a walled gardens approach against this nuisance called "counterparts"
IN ORDER to justify purchases of its overprices products, Apple needs to ensure it lacks any real competition. As we have been showing since Apple started its patent attacks on Linux (early 2010), Apple has no qualm about acting like a thug, despite its relative wealth. Those who preach for arrogance are expectedly arrogant themselves. Techrights lacks sympathy for Apple simply because Apple deserves none, and not just because of its size (SCO too became unpopular, despite rapidly-decreasing scale).
According to
this recent report
, "One day after Apple's Mac OS X Lion was released into the wild, Steve Jobs' bête noire, Adobe, has released an extensive list of wounds that the big cat has clawed into its products."
"Problematic apps include such stalwarts as Photoshop CS3, CS4, and CS5; Dreamweaver CS4, and Illustrator CS5 and CS5.1," says this report. Some quality, eh?
"I don't understand how this can be possible," remarks one Linux advocate sarcastically. "Surely "professional" proprietary software is meant to be superior to all that "freetard hobbyware" stuff.
"So what happened?
"Why didn't Adobe simply download the sources to Apple's software (or possibly vice versa), make the modifications necessary to get it all working together properly, rebuild it then publish it in their repo?"
"But in terms of actual market share (usage, not money), Apple only commands about 4% globally (according to Apple's own SEC filings)."Apple may have a very powerful brand and it still appeals to rich people for whom unnecessary expenditures are largely acceptable. But in terms of actual market share (usage, not money), Apple only commands about 4% globally (according to Apple's own SEC filings). By some estimates, GNU/Linux is still ahead of Apple, however GNU/Linux is not a company. Apple knows that commodity products can doom its core business.

"Somebody is truely [sic] blind," says Norbert Evenich about Apple apologism (from Cult of Mac in this case). It is amazing how far some people would go to defend Apple's aggression. Well, Apple has not gotten its way yet and its first victim, HTC, is still fighting back -- a subject to be touched on in a later post.

Realising that GNU/Linux is on its tail (especially in lucrative areas like mobile devices), Apple decides to sue and sue and sue...

Apple is now trying to black Linux-based tablets and one report says:


Apple is seeking an injunction against Samsung which would block the Korean electronics giant from launching the latest version of its Galaxy tablet computer in Australia until the patent lawsuit is resolved.

On Monday, a Federal Court in Sydney heard Apple lawyer Steven Burley claim that the Samsung Galaxy Tab 10.1 had infringed 10 Apple patents, including the "look and feel" and touchscreen technology of the iPad.
Well done, Apple? Need we look at all those whom Apple imitates? The company's spiritual leader, Steve Jobs, has himself admitted that Apple "steals" great ideas.
Well, Apple's legal actions have thus far been unproductive as the legal head called it quits (maybe he got fired), as we covered a few weeks ago. Samsung is in fact Apple's supplier in some areas, so Apple essentially attacks its own production line. Samsung is
undeterred
, at least based on the fact that it shrugs off Apple's actions (Samsung has a massive patent arsenal too). Apple turning into an embargo company is a sign of the times, indicating again that patents need be reconsidered as a whole. The Galaxy Tab 10.1 will sell in Australia despite Apple's complaint. "Samsung has said that its forthcoming Galaxy Tab 10.1 set for release in Australia is different from the device sold in the U.S. -- which is the hardware Apple has targeted in its lawsuit. Because it is a different device, the Korean electronics company believes it is free to release its iPad competitor down under, according to a statement released to Ausdroid.net," says the cited source.
"If Samsung fights back against Apple, why did it agree to pay Microsoft for Linux back in 2007?""The company did not reveal what the difference is between the U.S. Galaxy Tab 10.1 and the one that Samsung will release in Australia. The statement did reveal that no other Samsung smartphones or tablets are affected in the Australian market or other countries," it adds.

If Samsung fights back against Apple, why did it agree to pay Microsoft for Linux back in 2007? Maybe because those two companies had collaborated in many areas? That has been our guess over the years. We continue to encourage a boycott of Samsung for this reason. ⬆