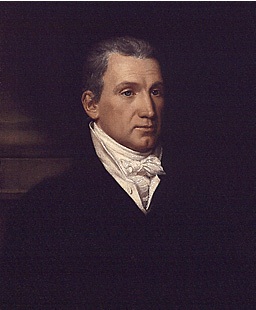 Summary: The largest population in America is characterised as having an anti-American government
Wikipedia describes the Monroe Doctrine as follows: "The Monroe Doctrine is a policy of the United States introduced on December 2, 1823. It stated that further efforts by European countries to colonize land or interfere with states in the Americas would be viewed as acts of aggression requiring U.S. intervention (however, the wording referred to the entire Western Hemisphere, which actually includes much of Europe and Africa). The doctrine was introduced by President Monroe when he was enraged at the actions being executed around him.[1] The Monroe Doctrine asserted that the Americas were not to be further colonized by European countries but that the United States would neither interfere with existing European colonies nor meddle in the internal concerns of European countries. The Doctrine was issued at a time when many Latin American countries were on the verge of becoming independent from the Spanish Empire. The United States, reflecting concerns raised by Great Britain, ultimately hoped to avoid having any European power take over Spain's colonies."
In due time, the American nation came to be almost synonymous with the United States, whose citizens were also referred to as "Americans". This popularised the perception that to be American is to inherit rules exclusively from the US. This has not been an exceptionally popular idea in South America and we still see
colonialist corporations like Microsoft labelling some South American countries as "anti-American"
when it suits them (e.g. when they reject OOXML as in this case). Yes, Microsoft has been trying to characterise ODF, which is backed almost exclusively by large US-based businesses, as a matter of "anti-Americanism". We covered cables about that. Today we expand on this by showing the ethanol push inside Brazil. American billionaires drive some of that controversial idea (turning food into fuel) and we loved the end of the first cable, which quotes economic columnist Alberto Tamer as saying that "the future for agribusiness and Brazil is near. We must know how to act and not make mistakes again, as we have always done - especially under this government obstinate in its anti-American ideology."
What's with this phrase? Is this a code word for "against imperialist multinational"? Banana Republic anyone? These slurs that Microsoft uses to daemonise Microsoft sceptics/critics are reminiscent of the "Free software" as "communism" insult, which we found in some other Cablegate cables. In any case, here is what we have today:











VZCZCXYZ0016
OO RUEHWEB




DE RUEHSO #0107 0431139
ZNR UUUUU ZZH
O 121139Z FEB 07
FM AMCONSUL SAO PAULO
TO RUEHC/SECSTATE WASHDC IMMEDIATE 6406
INFO RHEHNSC/NATIONAL SECURITY COUNCIL WASHDC IMMEDIATE
RUEHBR/AMEMBASSY BRASILIA PRIORITY 7496
RUEHRI/AMCONSUL RIO DE JANEIRO PRIORITY 7780
RUCPDOC/USDOC WASHDC 2704




UNCLAS SAO PAULO 000107 




SIPDIS 




SIPDIS 




STATE INR/R/MR; IIP/R/MR; WHA/PD 




DEPT PASS USTR 




USDOC 4322/MAC/OLAC/JAFEE 




E.O. 12958: N/A 
TAGS: KMDR [Media Reaction Reporting],
OPRC [Public Relations and Correspondence], 
OIIP [International Information Programs], 
ETRD [Foreign Trade], BR [Brazil] 
SUBJECT: MEDIA REACTION: WESTERN HEMISPHERE: VISITS OF NICHOLAS 
BURNS AND GEORGE BUSH TO BRAZIL; SAO PAULO 




ۦ1. "There is No 'Free' Alliance" 




Liberal, largest national circulation daily Folha de S. Paulo's 
International Editor Claudia Antunes commented (2/12): "The failed 
occupation of Iraq led many international relations experts in the 
US to conclude that the Americans, different from the British and 
the French in the past, have no appetite for classic colonialism. 
Immediately after the occupation, a thesis was disseminated 
according to which a division of tasks would be necessary: the US 
would provide the force and its allies, led by the Europeans, would 
be responsible for the 'construction of states.' It is in this 
scenario that Under Secretary Nicholas Burns' recent statement in 
Sao Paulo, that Brazil must think about becoming a 'global security 
provider,' is inserted. Someone must perform 'humanitarian' tasks so 
that Washington can intervene in 'bankrupted states' - but such 
manpower is lacking.... Burns' discreet suggestion subtly included 
in Bush's 'positive agenda' for South America is a good reminder for 
those who believe in the feasibility of a total alignment with the 
US.... The US is unquestionably the world's largest economy and the 
only military power. But the brief 'unipolar moment' that followed 
the Cold War no longer exists.  The euphoria of global growth and 
economic interdependence may disguise reality, but what one can see 
is an accumulation of forces everywhere for a disturbed future.  It 
is hard to imagine alliances that are not tactical." 




ۦ2. "Ethanol Brings the US Closer To Brazil" 




Center-right national circulation daily O Estado de S. Paulo 
remarked (2/11): "Under Secretary Nicholas Burns' visit to Brazil 
last week made clear that the US wants Brazil to become its 
privileged interlocutor in South America.  In this context, the 
Brazilian know-how in ethanol production is working as a bridge in 
the rapprochement between the Bush and Lula administrations.  In 
addition to its diplomatic importance, this alliance may represent 
an encouragement to the marketing of ethanol as a fuel at the very 
moment when the world is discussing alternatives to the use of oil. 
President Bush will visit Brazil in March to settle this strategic 
rapprochement with the Lula administration. He has already made 
clear in several speeches his intention of reducing the US 
dependence on oil." 




ۦ3. "Bush will Bring Investment" 




Economic columnist Alberto Tamer maintained in center-right national 
circulation daily O Estado de S. Paulo (2/12): "Brazil has an 
immense possibility of opening a new market in the US. It is a so 
important an opportunity that Bush will visit Brazil mainly to 
negotiate agreements to bring investments to the Brazilian ethanol 
sector.... He wants to buy our ethanol as soon as possible. Not that 
he loves Brazil, but because for the first time in recent history 
the US needs our ethanol, our biomass, as much as we can produce. 
This is another consequence of the Iraqi war and the boom of oil 
prices.... Bush is not speaking alone.... Major investors such as 
George Soros and Bill Gates have entered the ethanol business, first 
in California and now in Brazil.... The Virgin Group has plans to 
invest USD 400 million and build ethanol plants in the US. And this 
is just the beginning.  The future for agribusiness and Brazil is 
near. We must know how to act and not make mistakes again, as we 
have always done - especially under this government obstinate in its 
anti-American ideology." 
McMullen











Here is another related cable from the following month:











VZCZCXRO3060
PP RUEHRG
DE RUEHBR #0788/01 1141900
ZNR UUUUU ZZH
P 241900Z APR 06
FM AMEMBASSY BRASILIA
TO RUEHC/SECSTATE WASHDC PRIORITY 5190
INFO RUEHRI/AMCONSUL RIO DE JANEIRO 1928
RUEHSO/AMCONSUL SAO PAULO 6808
RUEHRG/AMCONSUL RECIFE 4648
RUEHBU/AMEMBASSY BUENOS AIRES 3952
RUEHSG/AMEMBASSY SANTIAGO 5447
RUEHAC/AMEMBASSY ASUNCION 5369
RUEHMN/AMEMBASSY MONTEVIDEO 6189
RUEHPE/AMEMBASSY LIMA 2953
RUEHLP/AMEMBASSY LA PAZ 4520
RUEHCV/AMEMBASSY CARACAS 3209
RUEHBO/AMEMBASSY BOGOTA 3709
RUEHGE/AMEMBASSY GEORGETOWN 1043
RUEHQT/AMEMBASSY QUITO 1787
RUCPDO/USDOC WASHDC
RHEBAAA/USDOE WASHDC
RUEATRS/DEPT OF TREASURY WASHDC




UNCLAS SECTION 01 OF 02 BRASILIA 000788 




SIPDIS 




SIPDIS 




DEPT FOR EWHITE OES/EGC AND PKELLY OES/STC; OES/ETC GTHOMPSON 
USDOE FOR SLADISLAW 
DEPT PLEASE PASS TO USTR FOR MSULLIVAN 
DEPT PLEASE PASS TO USAID FOR LAC/AA 
USDOC FOR 4332/ITA/MAC/WH/OLAC/JANDERSEN/ADRSICOLL/MWAR D 
USDOC FOR 3134/ITA/USFCS/OIO/WH/RD/DANDERSON/SHUPKA 




E.O. 12958: N/A 
TAGS: TRGY [Energy Technology], SENV [Environmental Affairs], 
ENRG [Energy and Power], KSCA [Science Counselors and Attachés], 
ETRD [Foreign Trade], EAGR [Agriculture and Forestry], BR [Brazil] 
SUBJECT: THE ETHANOL DILEMMA - INADEDQUATE SUPPLY VS GROWING DEMAND 




ۦ1.  Summary: As countries worldwide search for alternatives to 
increasingly expensive petroleum, not to mention green fuel 
alternatives that help meet Kyoto Protocol targets, Brazil finds 
itself in an enviable position.  The world's largest producer of 
both ethanol and sugar is the purveyor of technology, infrastructure 
and processes that could help fuel a biofuel revolution.  In fact, 
Brazil's ethanol program is so successful it has drawn the likes of 
Bill Gates and Google's founders, Sergey Brin and Larry Page, into 
the fray, promoting expanded ethanol production in the United 
States.   Yet, despite the monumental success of ethanol in Brazil, 
it is not happening without some growing pains. 




ۦ2.  Brazil now finds itself in the unforeseen position of not having 
enough supply to satisfy demand. The unanticipated flex-fuel boom in 
Brazil coupled with increasing international demand for ethanol is 
exerting serious pressure on Brazil's domestic production apparatus. 
 Sales of flex-fuel cars reached approximately 80% of new vehicle 
sales in 2005.  The resulting increase in demand for ethanol 
necessarily led to price increases.  Moreover, ethanol exports 
increased by 1.8 billion liters in 2005 (a 269% jump over 2004). 
This facet of increased demand is compounded by the fact that 
foreign importers are offering a price 8-10% higher than Brazil's 
internal market.  During the current interharvest period supplies 
are limited and prices have skyrocketed, leaving Brazilian consumers 
and officials with little hope for price reductions until production 
renews at the end of April.  Taken as an omen, one of the most 
pressing questions facing Brazil is how to create an infrastructure 
which can deal with the escalated demand for ethanol. 
End Summary 




ۦ3. The question of how Brazil intends to address this supply and 
demand issue is still up for debate.  In conversations with Scioff, 
Angelo Bressan, Director of the Ministry of Agricultures 
sugar/alcohol division, noted that the GoB has only two ways to 
regulate ethanol.  The first involves adjusting the requisite amount 
of ethanol to be mixed in gasoline.  The GoB recently utilized this 
approach dropping the percentage from 25 to 20%. (reftel)  Although 
this measure increased supply, it had little to no effect on prices. 
 A second option would be to regulate ethanol exports by, for 
example, linking exports to domestic stocks via a system of quotas, 
but leaving prices free.  This argument has been negatively received 
both by industry and free market advocates within the GoB.  Unica 
(the Sao Paulo Sugarcane Industry Association) believes that this 
mechanism would not be able to function without government 
interference in pricing.  Bressan noted that the GoB and industry 
have had an open dialogue focusing on how to address the problem of 
supply but without any decisive outcomes as of yet. 




ۦ4. The sugar/alcohol industry, for its part, is looking to expand 
both the area of planted cane and the industry's capacity to refine 
it.  Preliminary estimates are that US$ 14 billion is going to be 
invested into refineries that can crush and produce sugar/alcohol by 
2011.  Meanwhile, another US$ 7 billion is being invested into 
expanding cultivated land.  Bressan added that 11 new refineries are 
already under construction with an additional 16 planned for 2007. 
That said, the analgesic effects of these investments are still some 
years away.  Because it is not cost-effective to transport cane long 
distances, refineries and agricultural lands must remain in close 
proximity.  Once a distillery is completed, there will still be a 
12-15 month lag time (the crop cycle for cane) before production 
commences.  Moreover, the upward swoop of land prices in cane 
producing regions (49% over the last year, compared to the national 
average of 2%), is certain to become an obstacle to the expanding 
industry. 




ۦ5.  This, of course, does not address the GoB's principal concern of 
how to maintain competitive prices for ethanol during the 
interharvest period.  Bressan has stated that the GoB and industry 
are discussing palliative measures but failed to expand on what they 




BRASILIA 00000788  002 OF 002 




were.  They are simply "discussing the issue."  The most prominent 
idea, reflected in numerous media accounts, is to create stockpiles 
of sufficient size to guarantee supply.  While the industry and 
government agree to the idea in concept, both sides dispute who 
should be responsible for creating mechanisms and supplying the 
necessary funding for the stocks.  While Roberto Rodrigues, Brazil's 
Minister of Agriculture, initially said that the government was 
studying inexpensive financing mechanisms for creating stocks, he 
later retracted those comments affirming that stocks are the 
responsibility of the productive chain. 




ۦ6. In terms of Brazil and the United States, and the growing 
attention exhibited by parties like Gates, Brin and Page, and rising 
interest in California, Bressan noted that the Ministry would like 
to see U.S. tariff barriers dropped on combustible ethanol.  But, he 
stated, it needed to be done in a systematic fashion.  He fears that 
when the U.S. market opens, Brazilian consumers will be adversely 
affected by a dearth in supply resulting from profit hungry 
exporters.  Bressan further maintained that the GoB has an interest 
in creating a world market and that the U.S. and Brazil should work 
together to achieve that goal.  He added too, that countries, 
including the U.S., have a vested interest in working with Brazil 
because of the "know-how" they have regarding the production and 
processing of ethanol. 




ۦ7.  A crucial link in this process, from his perspective, will be 
spreading the supply chain throughout the developing world, 
especially in Africa and Asia.  The U.S. and Brazil, he stated 
emphatically, are not capable of sustaining a world ethanol market 
on their own.  That, of course, has not stopped the likes of 
Petrobras from signing a contract in February to build a pipeline 
from Goias (one of Brazil's principal cane producing regions) down 
to Brazil's largest port in Santos.  A portent of how industry views 
the future role of ethanol. 




ۦ8. Comment: In the short-term, it is clear that alcohol induced 
euphoria will continue the industry's ascension.  As the world's 
largest producer of sugar and alcohol, Brazil is taking measures to 
increase production and at least discussing how to satisfy supply in 
the boom time.  In response to the crisis over the last four months 
and the elevated prices, the GoB has recognized its impotence and is 
"throwing in the towel", waiting for the new harvest.  This is 
currently underway, and greater supplies of ethanol are expected in 
filling stations by early May. End Comment 




LINEHAN











Discussion about ethanol itself is better off left to experts in the field. Notice that Bill Gates is named in both aforementioned cables.
⬆