Novell Gives up on Partner Satisfaction
Dr. Roy Schestowitz

2011-11-07 08:26:54 UTC
Modified: 2011-11-07 08:26:54 UTC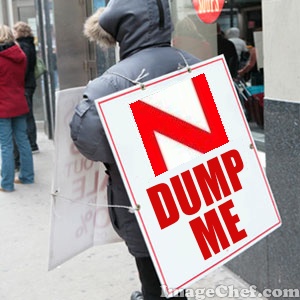 Summary: More sighs that Attachmate's stewardship of Novell products is poor
IN ESSENCE, Novell ceased to exist once it was sold, but the brand remains and some of the same old products live (or die) under a different wing, Attachmate or others. There is a critical piece from the British press which says that Novell calls its surveys "pointless" and just drops them, perhaps because it was going to get some poor scores in these. To quote:
vell has axed its requirement for partners to carry out customer satisfaction surveys as part of a wider drive to simplify its engagement with partners.

The vendor, which split into three business units (Novell, NetIQ and SUSE) following the completion of its acquisition by Attachmate in April, will make a number of tweaks to its partner programme on 1 November 2011 and 1 April 2012.
It is also being reported
that SUSE will slash some resellers
:
SUSE to slash directly managed resellers



Linux outfit SUSE is cutting the number of resellers it manages directly by more than two-thirds as it looks to pool its efforts behind its top partners.

The vendor, now an autonomous business unit of Attachmate Group, currently manages 62 UK and Ireland partners.
NetIQ
goes channel-only
:
Security and systems management vendor NetIQ is moving to a channel-only model in the UK following parent Attachmate's acquisition of Novell.

Attachmate split Novell into three business units after completing its acquisition of the software vendor in April: Novell, SUSE and NetIQ – which inherited all Novell's identity and access management and datacentre products.

David Janson, UK and Ireland director at NetIQ, argued the reorganisation would finally enable his firm to compete on an equal footing with systems management juggernauts BMC, IBM, CA and HP.
Some of these moves may seem almost suicidal, but as we showed before, Attachmate
has been mostly passive when it comes to Novell products
.