Apple's Patent War on Linux Turns Back Against Apple, Which Allegedly Resorts to Using Patent Trolls
Dr. Roy Schestowitz

2011-12-16 00:03:20 UTC
Modified: 2011-12-16 00:03:20 UTC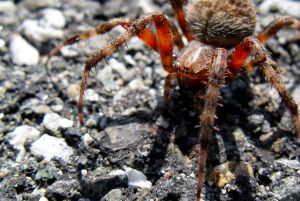 Summary: Apple's aggressive moves against Linux-powered phones/tablets end up putting Apple's business at risk and Apple is seen paying trolls, possibly with ill intent
THE behaviour of Apple has become increasingly relevant to us because Apple attacks Free/Open Source software.
The patent hoarding of Apple
is further exacerbated with additions
that are later being used to block sales of Android devices. There is
reactionary motion to ban Apple devices
as means of deterrence and the
outcome can be serious for Apple's business
.
Ironically, the fight which was started by Apple
does not turn out too well
, at least not in
the conventional way
.
As we showed a couple of days ago, it is now Apple that risks embargo. In an article from Steven J. Vaughan-Nichols he labels this
"revenge"
and notes that:
A German court has just issued a preliminary injunction on Motorola's behalf that blocks European sales of all Apple's 3G-enabled devices.
A Microsoft booster
helps show
that Apple is additionally hurting open standards with its software patents. To quote:
Opera developer Haavard Moen has accused Apple of repeatedly using patents to undermine the development of Web standards and block their finalization.

World Wide Web Consortium (W3C), the industry group that governs and oversees the development of Web standards, requires that every specification it approves be implementable on a royalty-free basis, barring extraordinary circumstances that justify an exception to this rule. The specifications can contain patented technology, as long as royalty-free patent licenses are available.
Nilay Patel, who previously (as in
this case
) spread anti-Android (and thus Apple-sympathetic) messages through boosters who had helped Microsoft lobbyists,
seeds
this story
, which goes along
the lines of
"Samsung did not play nice with Apple". Meanwhile,
"Apple appears to have entered an unusual deal with a company commonly referred to as a patent troll."
Ars Technica
writes
:
Apple may be using patent troll to do its legal dirty work



It appears that Apple has made a deal with patent troll Digitude Innnovations to help the company's efforts to sue nearly every major mobile device maker. Digitude earlier this month launched one of its first legal attacks against Nokia, RIM, Motorola, HTC, LG, Samsung, Sony, and even Amazon, filing a patent infringement claim with the International Trade Commission. Conspicuously absent from that list is iPhone maker Apple, which until late November owned two of the patents being used to target "certain mobile devices" from its competitors.
We have already seen Microsoft using patent trolls as proxies in attacks on Android, so let's keep an eye on this. Apple is desperate to block Android because its core business may depend on it. Apple previously paid the world's biggest patent troll.
⬆