Apple Trial Against Android Devices Resumes This Week
Dr. Roy Schestowitz

2012-12-04 02:29:35 UTC
Modified: 2012-12-04 02:29:35 UTC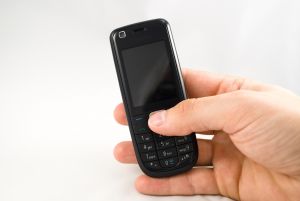 Summary: Now that Android- and Linux-powered devices easily outsell Apple's we find clear nervousness at Apple
Android and iOS have both just been hit by a European patent troll, which is an unusual thing; we have never heard of Arendi before (hard to find a Web site for it also), but here it is in the news:
Arendi S.A.R.L, a Luxembourg-based technology company, unleashed a torrent of patent infringement suits against a who's-who of technology companies including Apple Inc. and Samsung Electronics Co. Ltd. and in Delaware federal court Thursday over three patents covering computer programs.
Apple fan sites are
not happy
, but Apple is in no position of deserving sympathy.
Groklaw
says
that Apple is preparing to strike Android again, in a matter of days:
I think Apple may be feeling a little nervous about Samsung winning a new trial in Apple v Samsung. As the December 6th hearing on both parties' motions for summary judgment draws near, there has been a flurry of Apple activity.

First, they have finally voluntarily told [PDF] the court -- voluntarily as in after Samsung filed a motion to compel Apple to respond, but before the judge ruled -- that they didn't know about the jury foreman's litigation with Seagate until after the trial. They did know about the bankruptcy but they didn't delve into it. This, of course, is helpful to Samsung, in that Apple's argument that Samsung shoulda-coulda known earlier about the litigation and failed to pursue it now bites the dust. Or it should. But the truth is, no matter what they said, it helps Samsung, but this is the least harmful to Apple. Presumably it's also true.
The Microsoft booster
says
that Cook got himself a press platform already:
A rare interview with Apple's chief executive will air the same day the company heads back to court with rival Samsung.
Trial by media? "The hearing is Dec. 6th," writes Pamela Jones, "but I doubt there will be a ruling that day. More likely would be that the judge takes it under advisement and issues a written decision thereafter. But it's an interesting decision to do the interview. I wonder if it means Apple is finally waking up to the news that a lot of folks genuinely hate the patent war it is waging."
One thing is for sure; Apple
created a lot of hostility towards patents
. It also helped many realise that the problem is not just Microsoft and that swapping Microsoft with Apple is misguided; for innovation and for the betterment of society we must journey towards software freedom.
⬆