Fedora's Recent Choice of Codenames Hurts the Project
Dr. Roy Schestowitz

2013-08-26 20:43:03 UTC
Modified: 2013-08-26 20:43:03 UTC
KDE gives credibility to my recommendations to users, but the names do not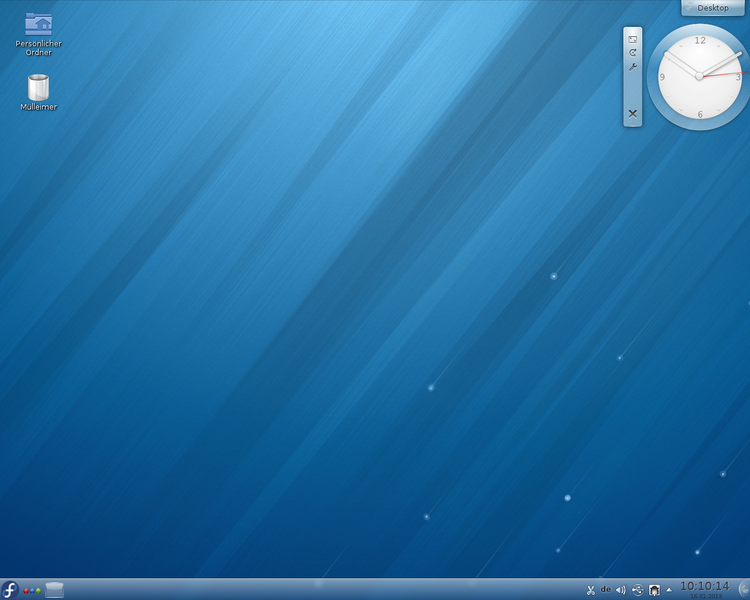 Summary: Fedora considers names for its next release and many are likely to make it seem like it doesn't take itself seriously
HAVING USED many versions of Fedora over the years (rarely on a long-term basis such as years at a time) and installed it for others (more versions and more times than I can remember), I feel like I know enough about this project, which I've followed closely since its first release. I am not trying to have a cheap shot at Fedora. Red Hat was actually my first distro (before Fedora) and that's how I was introduced to GNU/Linux.
Once upon a time release names were simple to remember and not controversial. Look at early names of Fedora releases.
Coverage about Fedora has increased somewhat in recent days, especially because of codename selection. Android has some tasty codenames and Ubuntu plays with animal names and the alphabet, so why not Fedora? Well, the two-word convention is being adopted again and some final candidates are awkward, to say the least.
Fedora continues to lead on innovation, or terms of freedom with compromise (thanks to Red Hat). Unlike counterparts, it has conferences (which Ubuntu no longer has, just virtual ones). Some hardware components come with Fedora preinstalled and sold over the shelf/bulk ordered (see below), so why not choose 'professional'-sounding names? As one who covers news about GNU/Linux I must say that writing about a distribution called "cow" ("Spherical Cow") is unlikely to attract new users. Help me out here, guys. I am trying to 'recruit' new users. I understand that Fedora wants to be fun and playful, but this is probably costing them more than they realise.
⬆
Related/contextual items from the news
:






You may have noticed I started out tweetin' and bloggin' up a storm, and then disappeared for a while. This is because, after attending some useful and interesting (and sometimes even both!) presentations for a couple of days, I discovered the glory and magnificence that is Badges.





It's time to vote for another Fedora codename, this time for Fedora 20, and it's likely to be yet another weird/goofy codename to succeed recent names like Beefy Miracle and Spherical Cow.





Eric (a fellow Fedora board member) has a post describing his vision for what Fedora as an end goal should look like. It's essentially an assertion that since we have no idea who our users are or what they want, we should offer them everything on an equal footing.





Acromag announced a ruggedized COM Express module based on Intel's 4th Generation Core i7/i5 (Haswell) CPUs, clocked at 1.6 or 2.4 GHz. The COM Express Type 6 module runs Fedora Linux, supports up to 16GB onboard RAM, and boasts thickened PCBs, SODIMM lock-downs, and heat dissipation solutions to protect against shock, vibration, and temperature extremes.





Fedora had some interesting names in the past and others have been completely uninspired, but now it's time to vote for the name of the next version.