People Trust Mozilla, Show Confidence Regarding Security and Privacy
Dr. Roy Schestowitz

2013-09-26 16:07:27 UTC
Modified: 2013-09-26 16:07:27 UTC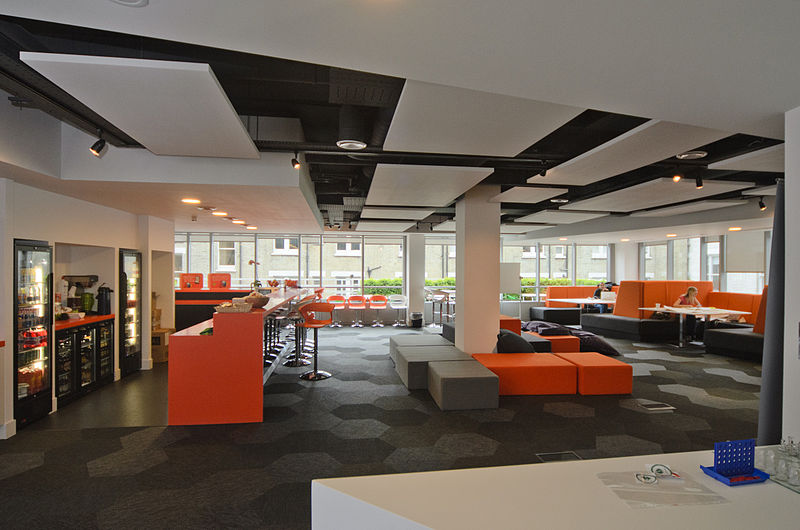 London Mozilla Workspace; photo by Mozilla in Europe
Summary: Mozilla keeps its Web browser (Firefox) secure from surveillance and "anyone who actively trusts Chrome is a good subject for psychological study," says one commenter
EVER since Edward Snowden left his mark on the world's news we have found out to what degree complicity (between corporations and the NSA) helped infringe people's privacy. Nobody does it like Microsoft, the unbeatable champion of lies and corruption.
Several years ago
Mozilla
was losing its way. This drove me further away to Konqueror and Rekonq, which I still use. For similar reasons I also dumped Google Search. But Firefox changed technically and also changed its staff (e.g. not just
getting rid of Microsoft folks
but also hiring some privacy advocates). Nothing served as a better recruitment and advocacy tool for Firefox than the advertising 'industry' smearing Firefox and protesting blocking of ads, cookies, etc. It seemed like Mozilla was really fighting for us and taking the beatings from surveillance moguls. So earlier this year I returned to using Firefox.
Firefox version 24.0 is coming to Ubuntu GNU/Linux, which is said to be the first distribution to adopt it [1]. It has already been updated for security reasons [2] while versions 25 and 26 are being actively developed [3]. Given some of Mozilla's policies in recent years, especially when it come to privacy, no wonder people trust Firefox far more than they trust Chrome [4]. Here is a good comment which is both factually correct and humourous:
I don't trust Google as far as I could throw 'em. As a company, it's entirely uninterested in my security or privacy, especially if it can make money by selling my personal information.

Trusting any software completely is a bit foolish, but anyone who actively trusts Chrome is a good subject for psychological study.
Chromium too should not be trusted all that much, either. Just because it bears the "Open Source" label doesn't mean it's harmless. On Android devices, always install and use Firefox. It's a solid browser for Android and it respects privacy by default.
⬆
Related/contextual items from the news
: