"NSA Director Stepping Down to Spend Less Time With Your Family"
Dr. Roy Schestowitz

2013-10-18 14:14:34 UTC
Modified: 2013-10-18 14:14:34 UTC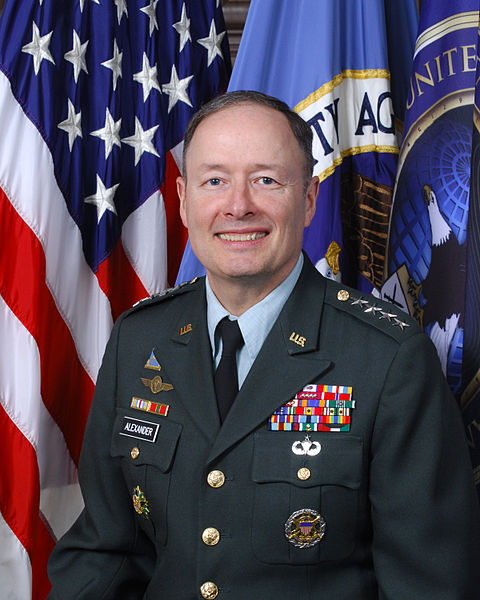 Summary: NSA news of interest and some international impact, especially in the United Kindgom
Keith Alexander is said to be "stepping down" and the above quote is a nice joke found in Twitter. Mr. Alexander is not going to be sued and he is not going to jail, either. When people have loyalty to a flag rather than loyalty to human values and principles, then as long as they stay within the country of that flag, they'll enjoy immunity (Bush and Kissinger can't travel much around the world, for fear of getting jailed for war crimes).
Let's look at some of the latest news about the NSA. First of all, famous cryptographer Adi Shamir is yet another person who can't enter the US, possibly because of his views [1]. Having
spoken about back doors
, he cannot enter a conference sponsored by the National Security Agency -- the agency which lies about the public "dangers" of the leaks [2] (the only danger is to the budget of the NSA). Greenwald is going to have more of a day field with leaks [3] and Edward Snowden, who now gets a platform through other whistleblowers [4], debunks the lies we see in the corporate media [5-6]. Maybe it's truly high time for Greenwald to step out of the British press, which finds itself embroiled in domestic scandals [7-9] as
the attack
on the press here
intensifies
(comments suggest that Greenwald and his new publisher will work far away from the reach of US political aggression and diplomatic blackmail).
Domestic surveillance [10] and abuses of the law [11,12] by US law enforcement currently breed debate and other misconceptions are being tackled [13] because those who abuse the law really struggle to find justification. They make a mockery of "law enforcement". Let's hope that many more heads will roll, not just Alexander's. We were promised a "war on terror" and in due course we were all labeled "terrorists" and lost our dignity. Who's the real terrorist here (terrorising people)? And how do we restore human dignity now?
⬆
Related/contextual items from the news
: