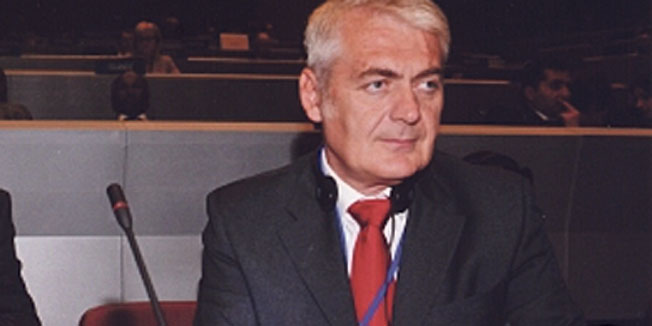 Image from jutarnji.hr
Summary: A prelude to a long article about a thug called Topić (above), his controversial Battistelli-sponsored appointment, and the removal of auditory functions by Battistelli
A WEEK ago, in our third part of this increasingly long series (we receive more leaks all the time), we wrote about Battistelli, having already demonstrated to some degree that appointments at the EPO are made based on neoptism, regulatory controls get abolished (by the alleged abusers), wages are grossly inflated, and scope of patents has gone bat**** crazy, worse than that of the US in some regards (the US starts restricting patents on software and genetics while the EPO does the very opposite).
The EPO is a rogue organisation.
No matter what people may perceive the EPO to be, it should probably be shut down. Europe needs to start all over again. Even EPO staff is upset. A large number of EPO staff was protesting in the streets.
This post continues the previous one and contains details of problems with the EPO's audit mechanisms which may be of interest to any European citizen. As our anonymous source put it, succinctly: "This stuff is probably worth a story in itself but it also connects tangentially with the Topić story because the only official "investigation" which has been undertaken into Topić's appointment at the EPO so far was carried out by the Internal Audit department which is directly under Battistelli's control.
"Given that Battistelli sponsored Topic's candidacy as Vice-President, there is a clear conflict of interest here.
"Hardly surprising that the investigation resulted in a "whitewash"."
More evidence of this (documents) will soon follow.
Next week we are going to look in more detail (and in English) into the Topić scandals. A lot of it was covered in non-English media and it's quite a jaw-dropping story, or a set of stories similar to the Watergate scandal (escalation of damage control). What's shocking is that a person as corrupt as Topić is now in a high position of power at the EPO. Our first
Techrights
article about Topić
attracted some strong responses. Next week will be even better.
⬆