Office of Personnel Management (OPM) and Microsoft Windows
Dr. Roy Schestowitz

2015-06-14 23:07:40 UTC
Modified: 2015-06-14 23:07:40 UTC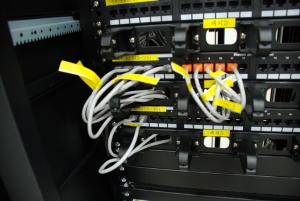 Summary: A look at lesser-explored aspects of the so-called OPN hack [sic], especially the systems involved
IN AN EFFORT to understand what repeatedly happened in the undoubtedly significant Office of Personnel Management (OPM) data breach/es [2-8], leaving aside the lack of concrete evidence of Chinese role [1], we tried to understand which platform was to blame. In the case of Sony it was reportedly a Microsoft Windows machine acting as the culprit or attack vector, just like Stuxnet in Iran with similar attempts against North Korea (there are still more articles about it).
"Hundreds of millions of credit card numbers got snatched from Windows."NSA leaks were due to Microsoft SharePoint (Snowden gained access to the so-called 'crown jewels'). As we last noted in an article about words from Kaspersky (still in headlines for it [9-12]), Windows is inherently not secure. Commercial targets of data breached that we wrote about before serve to show this. We gave readers a lot of examples over the years. Hundreds of millions of credit card numbers got snatched from Windows. the cost was enormous, but the role of Windows wasn't ever emphasised in the corporate press.

Rebecca Abrahams published an article co-authored by Dr. Stephen Bryen, Founder & CTO of FortressFone Technologies. Unlike many other articles which point a finger at China (with little to actually back this accusation with), Abrahams does call out Windows and sheds light on what OPM uses:


Second, the government is very slow to improve security on its computers and networks. Many of the computers the government is using are antique. For example OPM still has 12-year old Windows XT as an operating system for its computers. Microsoft no longer supports XT and any vulnerability that develops is the problem of the user, not of the supplier. But even if the old stuff was upgraded it won't help much because the systems are really clumsy amalgams of disparate parts which as a "system," have never been properly vetted for security.
So there we go. Windows. We're hardly surprised to say the least. The author probably means NT or XP (14 years old, not 12, unlike Server 2003), but does it matter much? Any version of Windows, no matter how old, is not secure. It's not even designed to be secure.
⬆
Related/contextual items from the news
: