Microsoft stack is a mutual fund's assured destruction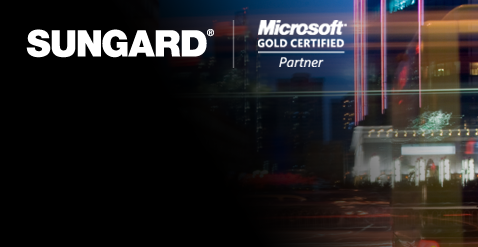 Summary: SunGard, which is a Microsoft shop, is clearly failing to provide what it calls mission-ciriticaal [sic] solutions
IT HAS been an exceptionally long time since we last heard from or wrote about the London Stock Exchange (LSE) [1, 2, 3, 4, 5] because now that it runs a lot of Free software, including GNU/Linux at the very core, it is so stable that the architecture is not newsworthy. It's uneventful. There are, however, some who still insist on using Windows in mission-critical systems. They are paying a high price for this, first at acquisition and later when things go awry, repeatedly even.
Not only the LSE moved to GNU/Linux (dumping Microsoft after many severe problems and a huge bill). Wall Street is famously GNU/Linux-powered after many years with UNIX (it never relied on Windows), but there are private firms that rely on Microsoft and they have just paid
a very high price for that
. "Bank of New York Mellon Corp.," says the Wall Street media, "is still working to provide closing prices for certain mutual funds and exchange-traded funds after a technology used to generate net asset values broke down on Monday."
"Computer Glitch rocks the Mutual Fund Industry," wrote to us a reader, pointing to
more articles about the collateral impact
(it's disrupting the market
as a whole
). "There'll be no mention of the Microsoft connection," he noted. So far he has been right. Nobody
calls out Windows
. Here is
Microsoft's page
about the "Microsoft and SunGard Alliance". To quote parts of it: "As is demonstrated by the IntelliMatch Operational Control Windows 8, SunGard is innovating utilizing Microsoft technology to ubild mission-ciriticaal [sic] solutions for the global financial services community"
Yes, mission-ciriticaal [sic] (not our typo) is what it's really for. They can't even deal with English, so how about real-time systems with trillions of transactions? Based on Google's cache, the page has contained this typo for quite some time. SunGard is a joke and it relies on Microsoft's amateurish software.
Having looked for stronger evidence of Windows being the cause, a reader told us, sarcastically: "If it wasn't Windows they would be singing it to the rafters. On the other hand maybe it was a pretext to shutdown trading as the market was in the middle of another panic selling. Remember when a whole days trades was 'lost' on the NY stock exchange. The computers recovered just at the end of day trading."
"There are many reasons why no firm should ever use Windows, as Stuxnet serves to remind anyone who is still wilfully ignorant. This is especially true for financial firms, law firms, politicians, and journalists."There are many reasons why no firm should ever use Windows, as Stuxnet serves to remind anyone who is still wilfully ignorant. This is especially true for financial firms, law firms, politicians, and journalists. They don't need to be "foreign" to be targetted, they just need to be viewed as "hostile" towards some of those who are presently in Power. The government wishes to meddle and disrupt opposition or risk to Power. That's a universal problem.

The author at TechDirt [1], as well as others [2], neglect to mention right now that CIPAV, which the FBI turns out have used to disrupt journalists based on the explosive revelations below, specifically targets Microsoft Windows, a platform with back doors. ⬆

Related/contextual items from the news:




Last fall, we wrote about how the FBI had set up a fake AP news story in order to implant malware during an investigation. This came out deep in a document that had been released via a FOIA request by EFF, and first noticed by Chris Soghoian of the ACLU. The documents showed the FBI discussing how to install some malware, called a CIPAV (for Computer and Internet Protocol Address Verifier) by creating a fake news story...





The Associated Press filed a lawsuit (PDF) this morning, demanding the FBI hand over information about its use of fake news stories. The case stems from a 2007 incident regarding a bomb threat at a school. The FBI created a fake news story with an Associated Press byline, then e-mailed it to a suspect to plant malware on his computer.

The AP sent a Freedom of Information Act request to the FBI last year seeking documents related to the 2014 sting. It also seeks to know how many times the FBI has used such a ruse since 2000. The FBI responded to the AP saying it could take two years or more to gather the information requested. Unsatisfied with the response, the Associated Press has taken the matter to court.