But Battistelli continues to deny there is a problem and won't fall on his sword (no joke/entertainment but an idiom)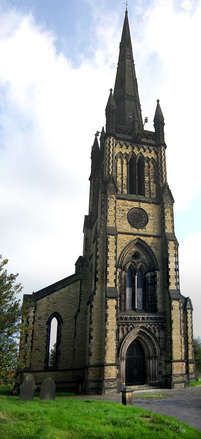 Summary: Instead of EPO staff driving away the corrupt management, it's the management crushing staff unions and driving away the staff (causing brain drain), or driving some to suicide
THE SELF-DEFENCE we often hear from the EPO, including from Battistelli in person, is that the number of suicides at the EPO is not statistically unusual. Some EPO apologists say the same thing, often without checking and actually comparing statistics.
Dutch newspapers
have written about the suicides in recent days
(they deem it worthy of a mention, not opportunism or a distortion of facts) and
over at IP Kat
, having read the automated translations of these articles, "Merpel urges the Administrative Council (AC) to act, and to act quickly. Discussions about whether the Office has immunity from employment law or is exempt from the prevailing standards of employee care throughout the EU are not only immaterial, they are repugnant in the present circumstances. Each AC delegate should take individual responsibility to ensure that the next time such a personal tragedy occurs, nobody thinks it newsworthy and nobody links it to the EPO as a place of employment."
A lot of new information (however unverified) can be found in the comments. One commenter wrote: "I am not sure that SUEPO did the right thing, making the matter public, but the reply of the President is shameful as well. Even if the death cannot be linked directly linked with the working conditions, claiming that everything is honky dory is a blatant lie. That he respects the dignity of staff is just laughable. "
SUEPO did
not
make the matter public, it was
first reported
in
Techrights
last month and all along we tried hard to protect the identity of the person in question (the first person to mention the name in correspondence was the EPO's Ciaran McGinley, PD Patent Administration, and later Battistelli). Even in
private
correspondence with Battistelli SUEPO consistently abstained from name-dropping, even after Battistelli had done that.
"The suicides don't surprise us at all given the management's bullying, euphemistically called "interrogation" (maybe we should dub it Battistelligence)."IP Kat has many comments that are interesting because some of them add new information and the posters often come from within the EPO (both the management and those below the management). One person shares this story: "I know the widow of one of the EPO suicided colleague. She really wanted an independent investigation. Then the EPO informed her that such request of investigation is inappropriate. Such behavior will postpone the payment of all the allowances. (+/- 4 years of procedure for the internal appeal, then +/- 4 additional years for the appeal at the ILOAT).

"The direct consequence: the widow and her children would be left without money and without social security for 8 years.

"This wife was desperate by the dead of her husband. She couldn€´t face additional money problems and she had to cooperate with the EPO."

Here is some unverified bunch of historical statistics about suicides at the EPO: "I believe that what is striking here is the INCREASE of the suicide rate at the EPO, which were 3 (three in total !) in the more than 30 years between 1977 and 2009.

"This means that the suicide rate changed in 2010 from 1 every 10 years to 1 every year."

The suicides don't surprise us at all given the management's bullying, euphemistically called "interrogation" (maybe we should dub it Battistelligence). It's militarised. Maybe one day we will expand on what exactly happens behind closed doors and who is doing that.

"Nothing is done to lower the work pressure," one person writes, "on the contrary + nothing is done to stop the brutal management methods on the contrary = further suicides among the weakest staff are likely to soon occur at the European Patent Office."

It would not shock us at this stage. The EPO is now bullying even staff representatives. How dumb a move.

One person correctly pointed out: "The point is surely that such tragedies demand a proper investigation. Precisely because of its claim to blanket immunity, the EPO is in loco the state for many aspects of its employees' lives. In the outside world a suicide IS investigated by a coroner's court in the UK (I am not sure about what happens in continental law), and such investigations sometimes lead to recommendations for prevention. On a large scale the epidemiology of suicide is studied by governments as a basis for preventive policies. The exclusion of suicides by EPO employees from any such investigation is completely unacceptable."

SUEPO has meanwhile shared this Dutch interview from NPO Radio 1, titled "Verziekte arbeidsomstandigheden bij Octrooibureau in Rijswijk" (it's all in Dutch).

To quote SUEPO, "Ms Liesbeth Zegveld, SUEPO lawyer and Mr John Kerstens, Member of the Dutch House of Parliament (Tweede Kamer PvdA) were interviewed on 10 September 2015 on the Dutch channel Radio 1 over the "unhealthy working environment" in the European Patent Office."

We would really appreciate translations from Dutch to English. These would broaden the reach of this scandal and allow MEPs whose Dutch is zilch to become better informed. ⬆