A conspiracy of silence over harmful software patenting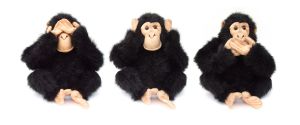 Summary: The Open Invention Network (OIN) commissions or helps produce puff pieces in the corporate media because it has an anniversary and corporate interests to push forth (including the idea that software patents can coexist with Linux)
"OIN is a waste of time and money," wrote the FFII's President this week, "it was created by IBM [...] and collective shields don't work against trolls" (we have explained this important point for nearly a decade).
Patent pools are not going to protect GNU and Linux, especially not from patent trolls. In private conversations between myself, the OIN and a potential patent trolls half a decade ago I was reminded of that. There is
this press release titled
"Open Invention Network Celebrates Its 10 Year Anniversary"
, which even
made it into Linux sites
like LWN. OIN appears to have contacted journalists, as they did me on several occasions in the past. Katherine Noyes, who had worked for the Linux Foundation, was probably approached by OIN based on 'exclusive' (with quotations) coverage from
IDG
, which promoted OIN by throwing their stuff all over the place, in dozens of sites, to push their point of view [
1
,
2
,
3
,
4
,
5
,
6
,
7
,
8
,
9
,
10
,
11
,
12
].
What we basically have here is a sort of front group for IBM, a proponent of (and lobbyist for) software patents, celebrating a massive software patents pact (not as effective as cross-licensing). Remember where the first person to head OIN came from...
OIN generally generated puff pieces in some other places, including
mouthpiece of the plutocrats
(like those who head large corporations, including IBM).
"Launched back in 2005," Noyes wrote, "the OIN was formed by IBM, Novell, Philips, Red Hat and Sony to create a protected zone of patents around core Linux and open source software technologies -- functionality that's essential for open source projects and companies like OpenStack, Linux, Red Hat, SUSE, Android and Apache."
The only surprising name above might be Red Hat, but
Red Hat's weird stance on software patents these days
is a subject we tackled many times before (over half a decade ago).
There is no room in this world for software patents, not even with the excessively glorified OIN. There is no way to reconcile and to coexist with software patents because small independent developers don't have a war chest of patents. Companies like IBM and Microsoft have enormous leverage over them. OIN helps perpetuate an injustice. Is there an alternative to OIN? Yes. Just get rid of software patents altogether.
⬆