Gross Violation of Workers' Rights in EPO: Denial of Christmas Vacation/Leave for Slower Workers
Dr. Roy Schestowitz

2015-11-23 21:40:24 UTC
Modified: 2015-11-23 21:40:24 UTC
Blue short days and depressing atmosphere pave the way to suicides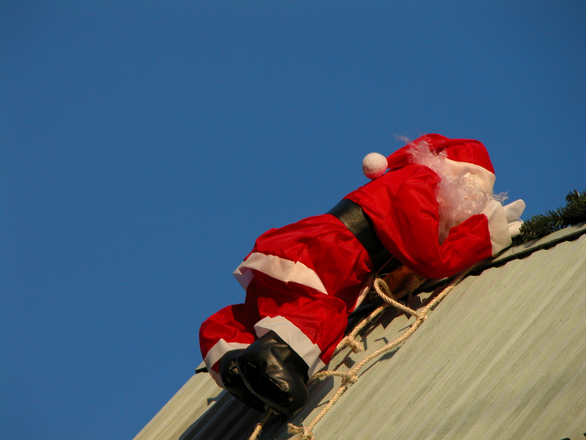 Summary: A look at an E-mail from within the EPO which shows how Christmas is used to squeeze staff, urging them to work even faster (despite speed gains) or lose their Christmas leave
Overzealous managers recently made more apparent their role in causing depression and maybe suicides, in violation of the spirit and the promise of the EPO to look after the welfare and health of its staff.
"Priority 1 [patent application] in stock [means] No Christmas leave," whine some examiners, but who can blame them? Thankfully we now have some evidence of that. Some people inside the EPO wish to draw "attention to an email of a DG1 director who was warning his directorate that he would not authorise Christmas leave to examiners having priority 1 files in their stock or a classification backlog."
So staff is supposed to be motivated by fear, induced by gross abuse of anything that an ethical body (law-abiding would be more like it) should follow.
See the E-mail below (emphasis below is ours):
From: Francesco Zaccà Sent: Friday, September 11, 2015 6:39 PM To: 1855_DIR_Directorate 1855; Brigitte Bettiol Cc: Grant Philpott; Lesley Gould; Eva Bleijs-Hortas Subject: newsletter 1855

ESSENTIAL:________________________________________________

Production January-August Very good results again: +7% in search, +24% in examination, +12.8% in total number of products. This gives me strong arguments for the envelope distribution exercise next month.

Priority 1 backlog This is also going quite well: as of today we have 33 late priority 1 files, plus 23 late B99s. Not bad, considering that estimate at least 20 of these are due to examiners just back (or not yet back) from holidays. The next challenge is to maintain this low numbers. In particular at the end of the year, with the Christmas holidays just when the numbers will be counted and recorded for the yearly objective achievement checks. So my instructions are:



From October, start working one month ahead, so deal with the prio1 before it becomes late, up to 1 month ahead.
By 01.12 nobody should have prio1 files with limit dates until 21.12, or late B99s, so work ahead.
No Christmas leave authorised if by the time of leaving the prio1 stock is employ until 31.12
Corresponding instructions for classification backlog
A few observations on the above are as follows:
the fact that the director puts in copy his principal director shows that he is sufficiently confident that his hierarchy will support him;
although the (questionable) current prioritisation of files is supposed to be applied with common sense, a dogmatic and authoritarian approach is implemented to turn the indicators of the directorate green;
the production results of the directorate, qualified as very good by the director himself, did not prevent him from putting the examiners under pressure;
the obvious negative effect of the threat on the well-being of the examiners, especially those leaving regularly to their home country for Christmas to visit their family, if considered, did not stop the director*;
the resentment generated by the issue of such a threat - whether or not carried out - can only lead to high(er) tensions between examiners and the director



Is the taste for management by fear, isolation and punishment spreading towards lower echelons? It is not only prejudicial to staff's health and well-being, it is also a very inefficient way of managing people in a knowledge-based organisation of the 21st century like ours. In such conditions who will be willing to come to work (and continue working) at the EPO? Has this crossed management's mind? Do they care? _____` * Will the director ask the examiners to come also when the Office is closed, i.e. between 24 December 2015 and 1 January 2016?...
We actually enjoyed seeing terms like "number of products", which reinforce our criticism (
recent
and
older
) of the EPO's view that it's just a production/assembly line rather than quality-based examination with rigorous rules and many rejections (usually after success prior art searches). Under Battistelli the EPO can become just another
laughing stock (for quality)
like the
USPTO
.
⬆