European Central Bank Staff Committee Adds to Growing Pressure on Abusive EPO Management
Dr. Roy Schestowitz

2015-11-23 23:45:54 UTC
Modified: 2015-11-23 23:48:35 UTC
Frankfurt enters the picture while its media expresses concern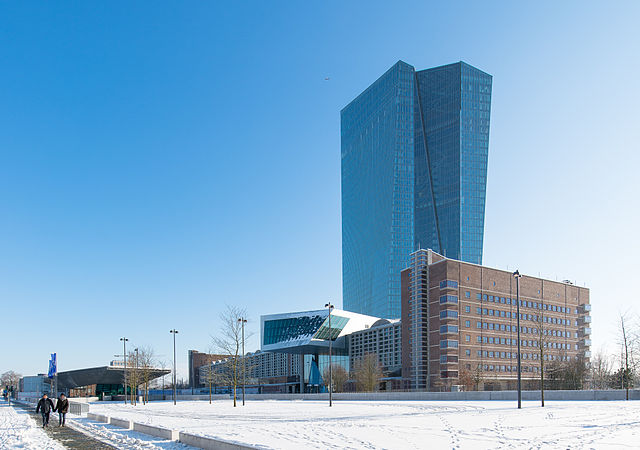 Photo credit: Epizentrum
Summary: The staff representatives of the European Central Bank E-mail their colleagues -- with European Central Bank managers' approval -- regarding the European Patent Office and its attacks on staff unions
WE HAVE already written a great deal about the EPO today (equal to our all-time record of 6 EPO articles in one day, this one being the seventh). Techrights is being cited right now by this new article from Heise journalist Stefan Krempl, whose previous article on the matter had a translation into English published last month (more on that tomorrow, as a German-to-English translation is still needed).
We were not going to publish anything new until tomorrow. Nevertheless, there is an important update right now in
SUEPO's Web site
and it says that the
European Central Bank
enters the picture through the unions:
The following email has been distributed to all staff of the European Central Bank by its staff representatives, with ECB management approval:

From: Staff Committee Sent: 23 November 2015 15:36 To: **All ECB Staff (with management approval) Subject: 3 Staff Representatives suspended at European Patent Office!

Dear Colleagues,

We regret to inform you that three Staff Representatives have been suspended at the European Patent Office last Friday, 13 November 2015 (note from SUEPO: three staff representatives were suspended on Tuesday, 24 November, not Friday, 13 November 2015). The (EPO) has the privilege of setting their own rules independent of national framework, which in the absence of adequate checks and balances leads to many abuses. The (EPO) has been suffering from a wave of suicides in recent years and the social tensions are very high (see reports of the French newspaper Le Monde, attached).

Staff Representatives have to be protected from retaliating actions so that they can accomplish their function, which is to bring more balance to power.

In an e-mail last year, we already informed you about the shocking dismissal of the President of the Staff Association of the World Intellectual Property Organisation.

With this e-mail to all ECB staff, we aim to foster awareness of these events and contribute to have them satisfactorily addressed.

With kind regards,

Your Staff Committee.

"Additional information can be found here:"

http://www.fosspatents.com/2015/11/epo-labor-dispute-getting-completely.html

http://www.worldipreview.com/news/epo-suspends-more-staff-claims-threats-of-violence-9187

http://www.pyleborgn.eu/2015/11/courrier-a-emmanuel-macron-sur-la-crise-a-loffice-europeen-des-brevets/ (French MP's letter to the French Minister of Economy and Finance)
Recall what Müller
asked
in his epic comparison between FIFA and the EPO: "Do you believe the European Central Bank would let a vice president stay in office after being accused of counterfeiting?"
Worth noting as well: Mr. Bauer, who used to work for the World Bank (as -- gasp! -- "Ethics Officer"),
now works for the EPO's Investigative Unit
, where helps crush unions. Well, it could be worse; at least he wasn't
an "anti-corruption" person before joining the EPO
.
⬆