What good is "justice" one reaches while pressured to rule in a particular way (to appease senseless patent maximalists)?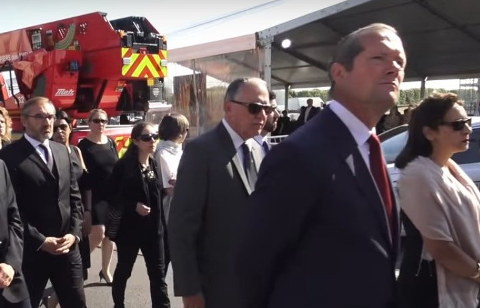 Summary: The lawless, merciless, Mafia-like culture left by Battistelli continues to haunt judges and examiners; how can one ever trust the Office (or the Organisation at large) to deliver true justice in adherence or compliance with the EPC?
Patents on life/nature and algorithms are rotting away at the U.S. Patent and Trademark Office (USPTO). They just wait to expire. Nobody wants to assert these in court even if they get granted (more new examples in our daily links), knowing that 35 U.S.C. ۤ 101 is lurking around the corner and SCOTUS isn't changing its mind.
How about Europe?
As
we've just noted
, Team UPC tried bypassing the existing court system, but this has failed spectacularly. There's no legal basis for changing a functional system with one associated/stained by the banana republic known as
EPO
. For the time being, lenient (on patents) rulings come from the Boards of Appeal, which repeatedly complain that they lack independence and fear the President of the Office. It's a constitutional crisis unprecedented in that context.
Over at
JD Supra
(site for law firms to post their self-serving 'articles'), Cooley LLP's Steve Cuss and Colm Murphy
speak
of "The EPO's Approach to the Patentability of Plant-Related Inventions" -- a subject we've been covering a lot in recent months because it resurfaced in the media after the Boards of Appeal had issued a controversial decision. The highest European authorities declared such patents null and void; why does the corrupt European Patent Organisation keep granting and then justifying these? Can any judges "internal" to the EPO challenge that? Cuss and Colm started with the following introduction: (marked as press release, not article)
Last month, the European Patent Office (EPO) issued the much anticipated Written Decision associated with case T1063/18. We have previously written about this case in our alert "EPO May Return to Patenting Plants Obtained by an Essentially Biological Process", where we discussed how the EPO's approach has appeared to flip-flop between either excluding or not excluding claims directed to plant products that have been obtained by an essentially biological process. T1063/18 firmly adopts the stance that claims directed to such products are patentable. However, whether this position will be maintained by the EPO is unclear.

As we previously reported, the EPO announced the take-home message of this Decision in an earlier press release, such was the interest surrounding the Decision. The now-issued Decision is consistent with that announcement and provides the Board's reasoning. The Board also provides an explanation of when, in its opinion, this issue should be referred to the Enlarged Board of Appeal (EBoA); i.e. when the EPO's approach should be reconsidered.

This Decision is the latest development in a long-running debate relating to the patentability of plant-related inventions under the European Patent Convention (EPC). Broadly speaking, three separate points of law have been the subject of debate since the EPC was adopted. These are: i) when product claims directed to plant varieties are patentable, ii) when methods for the generation of plant products are patentable, and iii) whether plant products are patentable even if they have been obtained by unpatenable methods. To put the latest decision in context, we describe this background below.
Common sense alone should convince the vast majority of EPO examiners that things have gone too far. Why are pigs being patented? Are they inventions? Did humans invent pigs? Remember
that recent 'Teffgate'
as well. Did Europeans invent something that always existed and Africans have practiced for thousands of years? Is that novelty? It's an outrage, it's not novelty. It's a scandal that such patents -- European Patents nonetheless -- get granted in the first place.
Regarding opposition procedures, which are also overseen by the corrupt management of the EPO, GenomeWeb has just published
this
:
Streck said today that the European Patent Office earlier this month upheld a European patent it holds on blood collection tubes for noninvasive prenatal testing, following opposition proceedings by Roche.
Shades of
Elizabeth Holmes/Theranos
?
Take it to courts. The courts
outside
the EPO. There can be no patent justice inside the EPO because the whole structure got corrupted and people who ignore the rules and break laws now reign over judges. These judges cannot do what's right without risk of becoming unemployed.
António Campinos
has offered no reprieve or compensation to Judge Corcoran, who
apparently sank into deep depression
after he had
rejected software patents
and got in trouble for passing around what everyone else in the EPO passed around as well (truthful information about corruption).
⬆