In this age of 'cancel culture' and attacks on free speech in Free software (or long-established technical vocabulary) it's important to understand who's who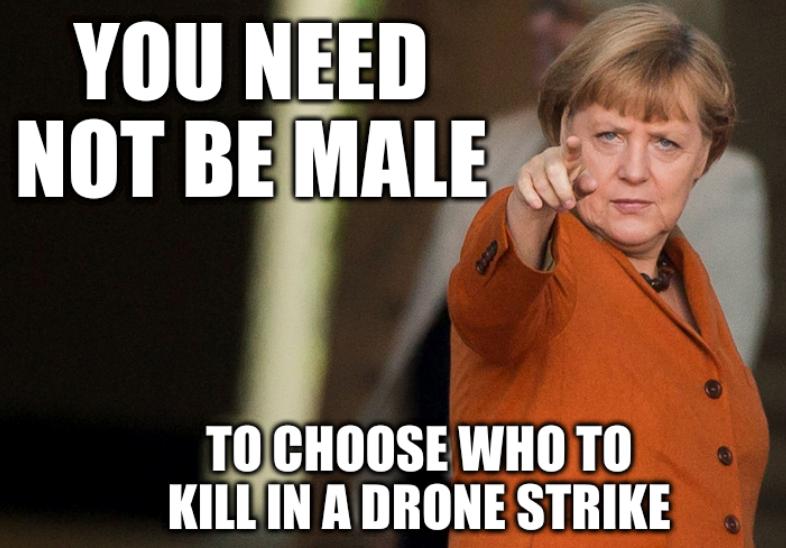 Summary: Outreachy's role in the Free software community and inclusion in the FSF's High Priority Projects, as seen from the eyes of a female coder from a minority group; she used to work for the Free Software Foundation (FSF) and she expresses concerns about what Outreachy has become
THIS is a uniquely difficult subject to tackle. It's easier to tackle this one if one is an ethnic minority (from an American/US perspective) and not male. When Daniel Pocock wrote about it some weeks ago we got a mixture of responses; the instinct of critics it to make assumptions about the messenger to distract from or 'deflate' the message.
"Remember the role SFC played in ousting Richard Stallman. Nobody should forget that."For today's article, which isn't a guest article but rather similar to that, we're helped by a reader who has been around for over two decades, advocating Free software and at one point also working for the FSF. She has no reason to oppose racial diversity (rather than contrary) and accusations of "sexism" would be misplaced here. The focus is on the roles of people, not names or genders; money does not have a gender. (Well, pedantic folks tell me that "in many languages it does," but not in English)

The article started due to a request for FSF HPP Feedback. "Recently," the reader noted, "I was approached by a member of the FSF community (by encrypted communications). I was informed about the HPP feedback."

To quote: "The HPP committee is currently collecting feedback on the High Priority Free Software Projects list. Submit your ideas about areas of improvement to the HPP list and specific projects of great strategic importance to the goal of freedom for all computer users before January 8, 2021. Submit your ideas to hpp-feedback@gnu.org"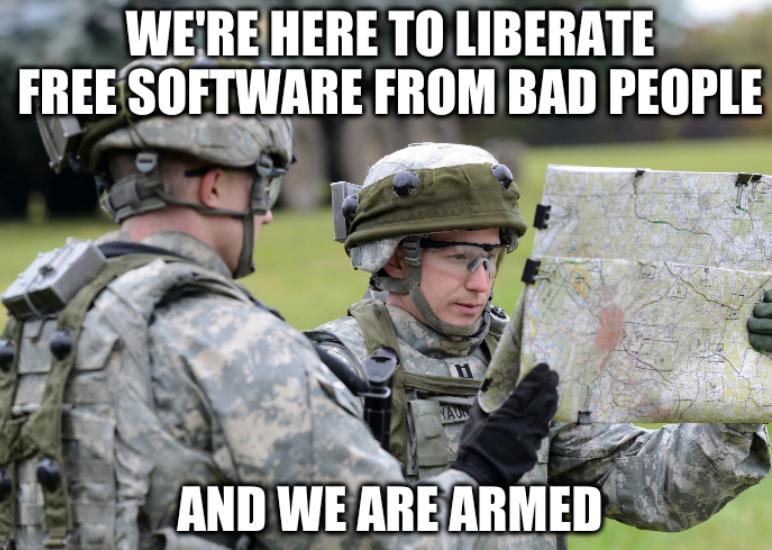 "Last night," she said, "I looked into the list... and found an item added for Outreachy."

"As you may know," she added, "Outreachy is an org, I believe started by Karen Sandler, the SFC Executive Director. Also, I believe Outreachy also won some award from the FSF. In fact, the past 3 years, FSF awards were awarded to SFC related persons."

She named "Karen", "Deb", and "Outreachy person last year" (we won't add a name).

"Also," she said, "I believe SFC is the legal counsel for FSF... I think so. I mean, if SFC is working with/for FSF, and FSF is promoting SFC projects, is this ethically acceptable or is this conflict of interest. Going further, isn't this giving SFC an advantage and thus possibly not in line with tax exemption? Maybe a reach... but still - such cronyism!"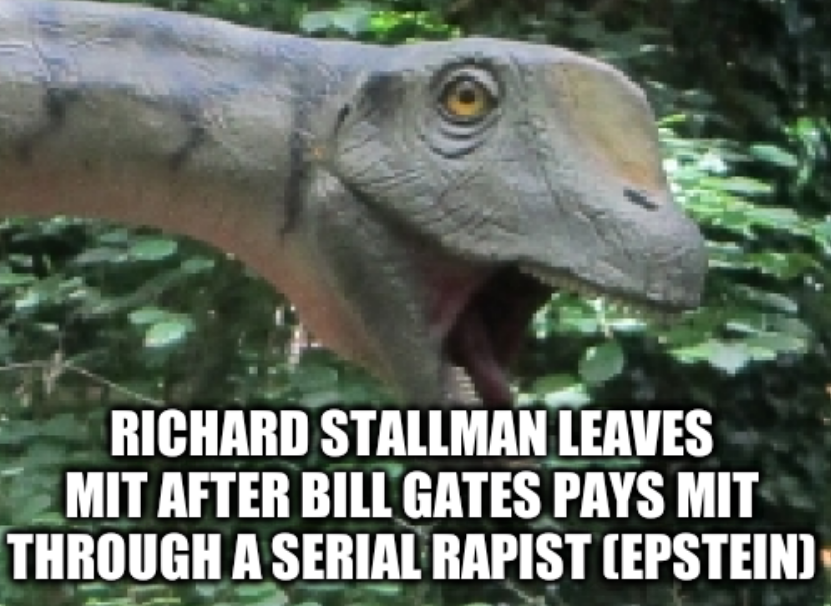 Remember the role SFC played in ousting Richard Stallman. Nobody should forget that. They not only issued a press release with strong condemnation; they had a chair in the Board. We nowadays have a good understanding of what happened inside the FSF. It happened around the time "Deb" (above) was raising money from Microsoft... for the SFC. The SFC's coup accelerated a month after Bill Gates had a massive MIT scandal connected to child trafficking (for sex). This did not bother the SFC, which took money from Microsoft once again only months later.

If the SFC is "OK" with raising money from the most anti-GPL company founded by a close friend of Mr. Epstein, then we know that the SFC is neither about Software Freedom -- right there in the SFC's name! -- nor about women or young girls. Double standards are an astounding thing if you can sell keynote speeches in a copyleft event to the company which attacks copyleft like no other company ever did. With a turnover at millions of dollars, one might be tempted to say that SFC is about money, not Freedom (no matter what it may have stood for in the more distant past).

Let's face it -- GPL enforcement will never be as profitable (financially rewarding) as buckling to the tune of "corporate masters" to whom sponsorships are a slush fund's little slush fund.

"At any rate," our reader said, "the list is here. So, most of these projects seem sound... However, when you see the content for this one, the focus is Outreachy... Where are other important organizations and initiatives? Why is the [FSF's] focus the org [that] the legal counsel started? There are so many good orgs, why ONLY Outreachy?"

To quote the page from Georgia Young:


Free software relies on contributions from community members. But systemic barriers often prevent interested individuals from becoming contributors, especially when those individuals are from groups that have been historically marginalized.

The free software movement is a movement for everyone's freedom. It cannot succeed if it does not expand and make the effort to welcome all people.

Initiatives like Outreachy provide support and opportunities for underrepresented people to engage with free software projects and become active contributors. By actively working to empower many kinds of people to contribute to free software, the project introduces entire communities to the concept of software freedom, via members of their community. More contributors and users, and a greater diversity of thought and experience, make the free software community stronger.

Ways to help

Donate to Outreachy.

Encourage your organization or company to offer an Outreachy internship or become a financial sponsor of the program.

Or apply for an Outreachy internship.

Adopt a code of conduct for your free software project's community, and enforce it. Geek Feminism offers a useful anti-harassment guide for technical communities.

This is just one item on the Free Software Foundation's High Priority Projects list.
We've not edited anything. That's just what the page says. "Now," our reader noted, "that being said, I do believe there is something odd about Outreachy. I see they get support/promotion from
LF
, FSF, IBM, Google. It started as Gnome outreach program for women, right? So, the SFC Executive Director starts Outreachy. Then the FSF, who they are lawyers for, promotes Outreachy. They received Google Summer of Code funds and use to silence people." (As per the article from Pocock, based on his own experiences as a mentor in Google Summer of Code)
"I bet there is more," our reader said, "we just need to keep our eyes open."
This whole subject is rather difficult to tackle, especially for a male, because one is destined to be labelled "misogynist" or "sexist" or something along those lines for just bringing it up (with equivalents for racial prisms, sometimes even ableism). As if any male around Outreachy is a mole or a suspect. Maybe this is inadvertently the very intention of it. Companies that themselves aren't diverse at all and are routinely sued for discrimination want to silence their critics in a passive-aggressive fashion.
⬆
"No other large companies as far as I know use their employees as attack dogs to silen[ce] dissent. It's time for Microsoft to stop this nonsense."
--Michael Arrington, The Prickly Prince From Microsoft Strikes Again