Getting News and Updates Over Gemini (in General and for Techrights)
Dr. Roy Schestowitz

2021-07-27 09:05:41 UTC
Modified: 2021-07-27 09:09:00 UTC
Video download link | md5sum 99060043d9c0f2676d279e309e196d0f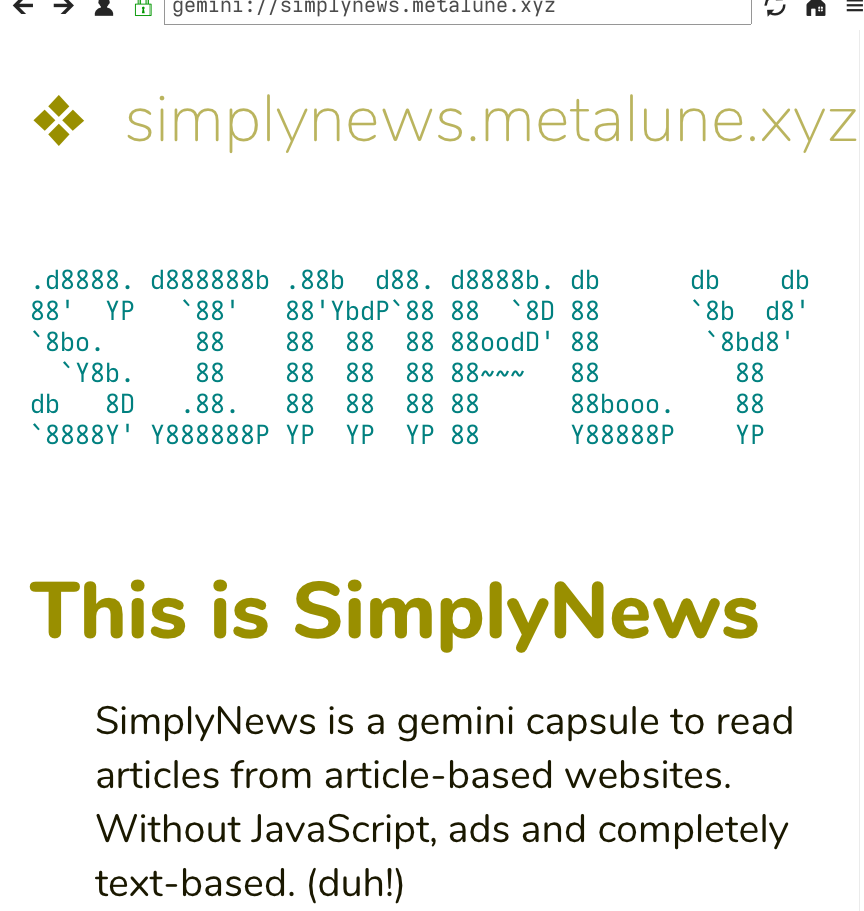 Summary: Gemini (gemini://) is very well suited for 'consumption' of news; the hardest part is getting past the simple fact that not every article needs to have pictures in it and syndication (for updates) isn't done through social control media


HALF a year ago we moved to Gemini space, learned the syntax (and protocol, soon standard), and wrote a bunch of programs to extend our presence there. We're accessible 24/7 (provided I don't have downtime at home) through gemini://gemini.techrights.org/ and there are mirrors in IPFS.
How does one follow changes in the capsule? Well, there's no single mechanism or standard but a collection of mostly experimental formats for syndication (we've adopted one of them in
gemini://gemini.techrights.org/feed/
). The capsule is always up to 3 hours behind the Web site, but for most practical purposes that should be recent enough.
Gemini is generally a good way to retrieve news without noise and clutter. One can, for example, follow mainstream news sites in
simplynews.metalune.xyz
, so there's no lack of 'content' (to use a rather crude term).
"We're happy and gratified that we invested all this time and effort in Gemini."Almost 6 months down the line our focus on Free software and EPO is noted in some Gemini directories, which list us among some very high-profile sites. This helps bring visitors to our capsule, which on most days serves 3,000-4,000 pages (if there's heavy crawling it exceeds 10,000 for a given day).

We're happy and gratified that we invested all this time and effort in Gemini. Join us there... ⬆