06.09.10
Gemini version available ♊︎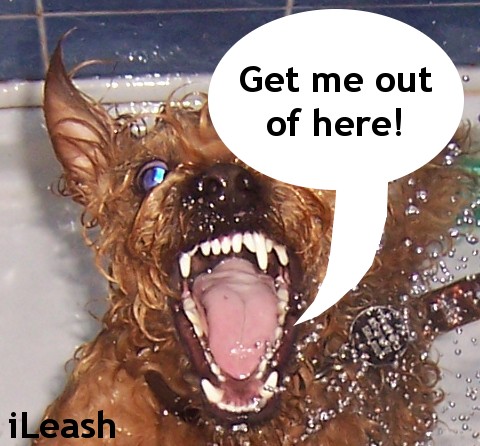 Summary: Apple's trap of hype and lock-in concealment is biting in the rear those who try to escape (although some do, leaving Apple for Linux)
ONE WRITER from The Register has composed a long rant that received a lot of responses from Apple "followers" (to put it politely). He calls himself "prisoner of iTunes" and writes about "the iPad file transfer horror". Yes, Apple's products do not work as advertised and The Register hopefully helps people see that. The Register — like The Inquirer (a formerly sister site) — likes to provoke those "followers" to whom Apple is the most perfectest company in the whole wide world. There comes the time when this author compares Apple's product to the Linux-based product:
The solution is by no means straightforward, as this anonymous Android developer explains. With Android, the ability to back up and restore apps also gives users the ability to steal apps, so how does Apple give more access to the file system without trashing the marketplace it's built with iTunes?

Currently I understand the difficulties the company finds itself in, but I'm likely to get a lot less understanding if there's no sign of progress in the next update.
Apple claims to be moving forward with new releases of its proprietary operating system (with stronger resistance to jail-breaking and more DRM). The Inquirer has just published "ten reasons why an Iphone 4 is a bad idea" and it's unusually polite:
Steve Jobs, the Liberace of the tech world, showed off the latest Iphone 4 smartphone with the idea that it will replace his stonklingly successful 3G gizmo. However here are ten reasons why buying an Iphone 4 is not a good idea.

1.Most of the problems associated with living in Apple's walled garden are still not fixed. You are still too dependant on having Steve Jobs decide what you can download and when. Since Jobs thinks that Adobe Flash is bad and won't allow it on Apple devices, you can't see half of what's out on the web.

2.The name implies that it is a 4th generation mobile phone when it is actually still 3G. Apple says that it is the Iphone 4, however some might be dumb enough to believe that it can use the 4th generation wireless broadband standards, although it really can't.

3.The Iphone 4 appears to have trouble with WiFi.
Yes, we saw that happening in the live demo.
Of course, there's no characteristic Apple without some additional restrictions and penalties such as this new example: [via TechDirt, with more discussion at Groklaw]
New York Times Forces Apple to Pull Popular 'Pulse' iPad Newsreader

[...]

Apple has pulled the best-selling iPad RSS application, Pulse, from the App Store at the request of The New York Times. Why? Because it downloads and displays The New York Times RSS feed, just like every other RSS reader on the planet.
Had people actually controlled their gadgets, they would simply lift a finger at those outrageous demands from New York Times and then carry on. Apple in this case is a dangerous gatekeeper and we know from experience why that is dangerous. Devices with proprietary software on them become increasingly hostile towards their owner (renter), over time. Here is Apple getting slammed again for its HTML5 snub (previously covered in [1, 2]), with additional coverage of a response from Mozilla (not an official response):
Apple recently launched an HTML5 showcase on its official website with several demos that are intended to highlight some of the advanced Web development capabilities that are made available by emerging standards. The showcase has attracted criticism from standards advocates, however, because it pops up a message telling users that they will need to download Safari in order to view the demos.

[...]

Oddly enough, Apple has a whole separate version of the showcase on its developer website that exhibits none of these offensive characteristics. The more appropriately named "Safari Technology Demos" page has the same demos, but doesn't categorically block alternate browsers. I was able to test the demos in Chrome and found that most of them worked as expected. This alternate page is accessible by clicking the "Developers" link at the bottom of the HTML5 showcase. This alternate version of the showcase is much closer to how it should be done.
Apple and its restrictive, overpriced toys (the latest one being hypePad) are not so well received in places that don't view themselves as mere "consumers". Apple may be popular in Silicon Valley, but that hardly represents the world's population (and its needs) at large. To them, Apple represents the arrogant charlatan from the West — one who hardly caters for the rest, not even the children who assemble his expensive gadgets under slave labour conditions in China.
The 451 Group, an analysts firm (one of the more honest ones), argues that "Apple gets its Android on":
Apple is now more formally aligning its different platforms and devices via the operating system, and this is something that has been happening with Android for at least a couple of years and with Linux for longer. There is no question Apple is finding success with its devices and market growth, but it is also interesting to see a more open alternative giving it real competition, not only in smartphones, but in many more facets of technology and our lives.
Here is Frank Ableson with an important point worth being made:
Once place where I see Android excelling is in the non-mobile phone space. This is a place where iPhone is not destined — Steve Jobs is not taking products to a place where there is no App Store, period.

Just as Linux powers routers and storage systems, I believe that Android can be used as a "better Linux distribution", powering appliances in the consumer, commercial and even military markets. Short of some version of "Apple TV", Android can expect some freedom from iPhone in these markets. And yes, I think BlackBerry will sit this one out too.
This is why Linux is well ahead of Apple, contrary to intuition which is based on the message pushed by our mainstream press. Microsoft is not as ubiquitous as Linux, either (except in areas like the desktop). "Microsoft's irrelevance is taken for granted," said one of Apple's longtime supporters (via Zonker) and as we showed some moments ago in the daily links, a Redmonk analyst is dumping Apple for Linux/Android. No wonder Apple is suing Linux/Android. The megalomaniacal bully called Steve Jobs just can't handle defeat. He can't compete fairly, so he inherits the behaviour of the other Steve (Ballmer). █

Original photo by Matthew Yohe, modified by Boycott Novell
"Innovation has nothing to do with how many R&D dollars you have. When Apple came up with the Mac, IBM was spending at least 100 times more on R&D."
–Steve Jobs, Apple CEO
"We've always been shameless about stealing great ideas."
Permalink
Send this to a friend