06.18.10
Gemini version available ♊︎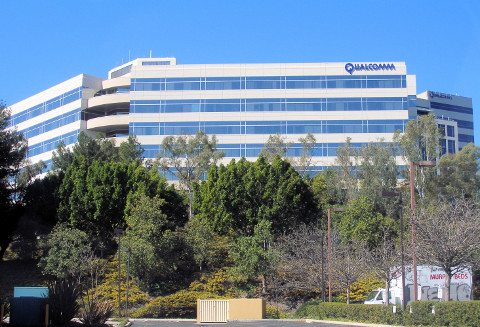 Summary: Latest news about intellectual monopolies that affect software for the most part; abuse facilitated by the patent system is shown too
• Should governments encourage open source?
As mentioned in earlier posts, Yours Truly presented at a conference in Rwanda a couple of weeks ago. The conference was attended by African IP office officials, and dealt mostly with software protection topics such as software patents, open source software and standards. However, I was surprised to find that one of the topics that interested the attendees the most was not software protection as such, but government software procurement guidelines.

This may seem like an incredibly dry subject (I can already hear mouse buttons busily changing page), but government software procurement has become the latest battlefront between proprietary and non-proprietary software. For example, some of you may remember the big keruffle when the International Intellectual Property Alliance submitted a paper to the U.S. Trade Representative accusing countries that favoured open source software in their legislation, and asking that they should be placed in Special 301 Watchlist, which is usually reserved to countries rife with piracy.
• Qualcomm faces fresh EU inquiry
The new complaint, being looked at by the European Commission, comes from Icera, a UK rival, which claims that Qualcomm is using patent-related incentives to discourage customers from doing business with Icera.
Also covered in:
• MobileFrame Issued Patents for Its 100% Code Free Smart Database
• Patent Office Seeks Input on Three-Track Examination Proposal
For years now, experts and observers have claimed the U.S. patent system is broken. They all have different ideas about why and how to fix it. Congress floats some kind of reform legislation every year, it seems, but nothing that requires significant change has made it all the way through the process. (Maybe this is the year?)
• Nvidia, Xerox, Motorola others get writ over remote access
The same day, and yet another patent action, this time involving another clutch of IT companies being sued over software patents.

A case was launched in the Eastern District of Texas, Marshall Division alleging that Xerox, Activision, Ademero, Cakewalk, Check Point Software, Coffeecup Software, Cvision, Document Imaging Solutions, Geo-Plus, Lenovo, Manedge Software, Motorola, Nvidia, Office Gemini, Polycom, Portable Tech Solutions, Silicon Graphics International, Synchronica and Treeno Software breached patents.
• Apple, IBM, Adobe, Citrix others sued over software patent
This time Apple, Activision, Adobe, Autodesk, Capcom, Citrix, Corel, Dassault, Delcam, Square Enix, Electronic Arts, Frontrange Solutions, IBM, Intuit, Konami, Digital Entertainment, Maximizer Software, Nuance, Parametric Technology, Sage Software, Sega, Skype, SPSS, Teradata, THQ and Legacy Interactive are the numbers that have come up on the patent roulette wheel.
Permalink
Send this to a friend