06.25.10
Gemini version available ♊︎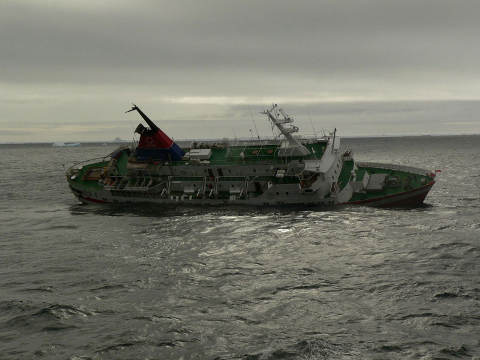 Summary: Chips B. Malroy comments on the state of Microsoft's business based on the latest speculations and news (of which there is an ever-decreasing amount)
"Microsoft is very slow news on the last few days," wrote Chips B. Malroy in one of our IRC channels last night. "I think some small stealth layoffs, a few here and there, but nothing so large as to have to report it to the gov. That from comments at mini msft."
Those stealth layoffs are a subject we covered last month and the slowness of Microsoft news is something that we have been pointing out for months. If we write less about Microsoft these days, it's not because we are less concerned about Microsoft; it's just because it grows irrelevant as a company, not as an aggressor. There is a lot of attention being paid to companies such as Apple and Google, typically at Microsoft's expense. Chips B. Malroy added a couple of new references suggesting that Steve Ballmer might leave — an idea that has actually been floating around for a few weeks. Here are the latest articles on the subject:
i. Is Steve Ballmer about to exit Microsoft?
So the question that now has to be asked is: Will Steve Ballmer quit as CEO, either leaving Microsoft altogether, or shifting to a different role?
ii. I have lost confidence in Steve Ballmer's leadership
This just isn't my week for being right. On Tuesday there was confession: "I was wrong about Apple iPad." Today, I make another: I was wrong about Microsoft's CEO. Yesterday's Windows Embedded Handheld announcement shattered my remaining confidence in Steve Ballmer. About three weeks ago, I asserted: "Steve Ballmer is the right man to turn around Microsoft mobile." If yesterday's announcement is indicative of Microsoft's mobile strategy, then I was wrong. He isn't the right man, and I must now question if he should even continue leading Microsoft.
If Ballmer stays, it will probably be worse for Microsoft and thus better for Microsoft's competition, primarily GNU/Linux. █
"I'd put the Linux phenomenon really as threat No. 1."
–Steve Ballmer, 2001
Permalink
Send this to a friend