07.20.10
Gemini version available ♊︎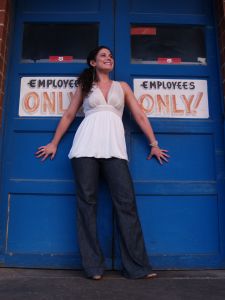 Summary: News about Free software and Open Source, taken over the past 5 days or so
Vodafone Demonstrates Commitment to Open Source Innovation


Vodafone Group will make its location based services software open source on http://oss.wayfinder.com. The code will be made available on github. The aim is to offer other organisations the opportunity to use a code base which has been developed over the past decade so that they can build new and innovative navigation products which widen choice for consumers.

Adobe Announces Open-Source Collaboration with Sourceforge


Today, Adobe announced an expansion of its open-source activities and a collaboration with Sourceforge, called "Open@Adobe."

Women in free software: Recommendations from the Women's Caucus


Nearly a year ago the FSF held a mini-summit for women in free software to investigate practical ways to increase the number of women involved in the free software community. Those that attended the summit formed the Women's Caucus, and have been working to develop practical policy to recommend to the FSF and the wider free software community. Today, we are publishing the Caucus's initial findings and recommendations.

Web Browsers

India Gets a "National Browser", EpicBrowser – Your Grandma Will Love this


Well, a bunch of geeks still believe that none of the standard browsers cater to India needs and this is what they have done – launched a browser for the Indian market.

Mozilla

Can Mozilla Deliver an Open App Store?


In a talk delivered last Wednesday at the Mozilla Summit in Whistler, Canada, Pascal Finette, director of Mozilla Labs, asked an audience of more than 150 Web developers a hypothetical question: what would an "open" Web app store look like? The answer could play an important role in the future of personal computing.

Firefox Home: Adults Only


Apple posted the Firefox Home application, which complies with Apple's policies by using WebKit as opposed to Gecko. Regardless, for whatever reason Apple feels that Firefox Home is a NC-17 application.

Mozilla Would Like to Pick Your Brain – Revising the MPL


Can we talk about licenses for a bit? It's something I've wanted to talk to you about for a long time, and it's a good time for it, because Mozilla is redrafting its license and would like your input.

OpenSolaris/Oracle

A Considered Future For OpenSolaris


You may have seen some of the news reporting of the OpenSolaris Governing Board (OGB) meeting that was held last Monday (I am an elected member of the Board). At a meeting with an unusually large number of community observers, we discussed how to respond to the 100% radio silence the OGB has experienced from the new owners of the OpenSolaris copyright and infrastructure. I believe we reached a balanced and well-considered conclusion and remain hopeful of a good outcome.

[...]

There are two choices for the final step. In one, the OGB are able to liaise effectively with empowered Oracle staff to devise a new direction for the OpenSolaris community. The other is one we hope we will not need to take, of recognizing we have no further means available to act and using the formal mechanism defined in the OpenSolaris governance for exactly this situation. Here's hoping.

WordPress

Themes are GPL, too


If WordPress were a country, our Bill of Rights would be the GPL because it protects our core freedoms. We've always done our best to keep WordPress.org clean and only promote things that are completely compatible and legal with WordPress's license. There have been some questions in the community about whether the GPL applies to themes like we've always assumed. To help clarify this point, I reached out to the Software Freedom Law Center, the world's preëminent experts on the GPL, which spent time with WordPress's code, community, and provided us with an official legal opinion. One sentence summary: PHP in WordPress themes must be GPL, artwork and CSS may be but are not required.

The #thesiswp Controversy: WordPress, Themes and the GPL


There are really only two interesting questions here as far as I'm concerned. Does Thesis have the right to not adhere to the terms of the GPL? And independent of that question, does it make business sense for them to not adhere to the license?

U.S. Authorities Shut Down WordPress Host With 73,000 Blogs


After the U.S. Government took action against several sites connected to movie streaming recently, nerves are jangling over the possibility that this is just the beginning of a wider crackdown. Now it appears that a free blogging platform has been taken down by its hosting provider on orders from the U.S. authorities on grounds of "a history of abuse". More than 73,000 blogs are out of action as a result.

Semi-Open Source ("Core")

Some Thoughts on Open


Open Source is at the heart of SugarCRM's business. Well over half of our engineering effort produces code that is released under an OSI approved license. We have three versions of our Sugar CRM product: Community Edition, Professional Edition, and Enterprise Edition. The Community Edition is licensed under version 3 of the AGPL, and has been licensed under some version of the GPL or AGPL since early 2007. Prior to that it was available under several variants of the MPL.

✍ On the term "open source business"


I've been having a number of conversations in e-mail on the subject of open core business models. The problem that keeps coming up is that there are a range of behaviours exhibited, some of which are acceptable to pragmatists and some of which cross the line into abusing the term "open source". Where should we draw the line in? When is it acceptable for a company to call itself "an open source business" and when is it not?

[...]

The fact is, the community edition and the commercial editions have disjoint user bases. The community edition is used by a group of people who have the time and skills to deploy by themselves and who have no need of the many differences of the commercial versions. The commercial versions are feature-rich and effectively lock their users into a traditional commercial ISV relationship with the vendor. If these two were kept distinct, there would probably be no pragmatic issue (naturally Free Software purists would still protest the existence of closed code, but that's not a part of this particular argument).

Really Open Source Cloud Computing Arrives At Last


I'm still waiting to hear back from Eucalyptus about this, but if it's true it's a significant case study in the consequences of the open core model, both for the company using it, for their customers and for the community they have gathered around the code. Open core obstructed NASA's freedom to modify the code to suit their needs as well as leading to the creation of a powerful competitor for Eucalyptus. I wrote recently that open core is bad for you; this seems a powerful demonstration of that observation in action.

Wine

Wine Announcement


The Wine team is proud to announce that the stable release Wine 1.2 is now available.

This release represents two years of development effort and over 23,000 changes. The main highlights are the support for 64-bit applications, and the new graphics based on the Tango standard.

FSF/FSFE/GNU/SFLC

Government

Licensing

At Least Motorola Admits It


I've written before about the software freedom issues inherent with Android/Linux. Summarized shortly: the software freedom community is fortunate that Google released so much code under Free Software licenses, but since most of the code in the system is Apache-2.0 licensed, we're going to see a lot of proprietarized, non-user-upgradable versions. In fact, there's no Android/Linux system that's fully Free Software yet. (That's why Aaron Williamson and I try to keep the Replicant project going. We've focused on the HTC Dream and the NexusOne, since they are the mobile devices closest to working with only Free Software installed, and because they allow the users to put their own firmware on the device.)

Western Digital to fix Licensing?


Over the last few months months I've been corresponding with Dennis Ulrich of Western Digital (WDC) about my concerns with the EULA for the My Book World Edition (MBWE) and their obligations under the GPL. To say it has been a drawn out process is an understatement.

Openness/Sharing

Seeking a New Round of Amazing Stories


It's me again, asking you, my dedicated readers (Hi Mom) to help paint this really cool white fence. This is for a presentation my friend and colleague John Ittelson asked me to assist with (I bet more of you know John than me, but ask me sometime to tell the story of the lunch we never had in Albuquerque).

Anyhow, John is doing a session July 28 in San Jose for the Adobe Education Leaders, and he asked about doing a reprise of the Amazing Stories of Openness gig I did last year at the Open Education Conference.

The BookLiberator.


The BookLiberator is an affordable personal book digitizer. We've just finalized the hardware design and are now proceeding to manufacturing. We want to have them for sale at our online store as soon as possible; we're aiming for a price of appx $120 for the kit plus around $200 for the pair of cameras (many customers will already have consumer-grade digital cameras, so we'll offer the BookLiberator with and without).

Open Data

Should the Open Source Initiative adopt the Open Knowledge Definition?


Russ Nelson, License Approval Chair at the Open Source Initiative (OSI), recently proposed a session at OSCON about OSI adopting a definition for open data:

I'm running a BOF at OSCON on Wednesday night July 21st at 7PM, with the declared purpose of adopting an Open Source Definition for Open Data. Safe enough to say that the OSD has been quite successful in laying out a set of criteria for what is, and what is not, Open Source. We should adopt a definition Open Data, even if it means merely endorsing an existing one. Will you join me there?

Briefing paper on "The Semantic Web, Linked and Open Data"


The Semantic Web, open data, linked data. These phrases are becoming increasingly commonly used in terms of web developments and information architectures. But what do they really mean? Are they, can they be, relevant to education?

Open Access/Content

Open Hardware

The Real Open Source Hardware Revolution


I recently wrote about the latest iteration of the Open Source Hardware Definition, which provides a framework for crafting open hardware licences. It's a necessary and important step on the road towards creating a vibrant open source hardware movement. But the kind of open hardware that is commonly being made today – things like the hugely-popular Arduino – is only the beginning.

Standards/Consortia

German Federal CIO sides with Open Standards for public sector


Minister of state Cornelia Rogall-Grothe, IT Commissioner of the German government, said in an interview with the newspaper C't (C't 2010 Heft 15, S. 150-51) that "only by using Open Standards can [the government] obtain independence from software development companies". He also recognised that "maximal interoperability can be reached with open IT-Standards".

For Rogall-Grothe a valid technological standard must first be fully publicized, secondly be unrescritively and consistently used, and thirdly not be subjected to any legal restrictions. "The German government has clearly stated that a technical standard will only be recognised if it can be implemented by all organisations, including Free Software companies and developers", says Matthias Kirschner, German Coordinator at the Free Software Foundation Europe (FSFE).

[ODF Plugfest] Brussels – 14 and 15 October 2010


This international plugfest is jointly organized by the Federal State, the Regions and Communities of Belgium. The event will be held in Brussels on the 14th and 15th of October 2010. The conference room in the "Boudewijn"-building – kindly provided by the Flemish Government – is conveniently located near the Brussels-North railway station.
Permalink
Send this to a friend