07.21.10
Gemini version available ♊︎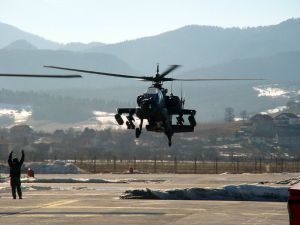 Summary: Gathering of some Free software and Open Source news
We run down the 10 best open source alternatives to the business software we use every day.

Running a business can be costly at the best of times, so we've delved into the open source world and plucked out some great alternatives to those heavyweight proprietary applications that we all know and need.

These applications could prove viable solutions to real business needs and could save you and your organisation money in the process. What's more, if you're just starting out these pieces of software could have your business up and running (and earning) a site quicker, not to mention keeping you in the black for longer, which is no mean feat in 2010.

The 2010 New Zealand Open Source Awards are now open for nominations at http://www.nzosa.org.nz/.

This year's Awards will focus particularly on achievements from over the past two years.

"There were so many strong nominations for the 2008 event," said panel chair Don Christie, "that we are keen to hear back from projects that have moved forward in the last years, as well as new initiatives using free and open source solutions."

In the field of graphic arts, vector clip art is associated with pre-made images used to represent whatever medium. It is comprised completely of illustrations made using computer software, and it does not contain stock photography.

The Apache Software Foundation (ASF) is pleased to announce that Shane Curcuru, Doug Cutting, Bertrand Delacretaz, Roy T. Fielding, Jim Jagielski, Sam Ruby, Noirin Shirley, Greg Stein, and Henri Yandell have been elected to serve on the ASF Board of Directors.

Mozilla

OPEN SOURCE SOFTWARE HOUSE Mozilla has upped the bounty it offers to anyone that discovers a bug in its software.

In a blog post Mozilla said that the evolving threat landscape had lead it to raise its reward to $3,000 in order to "better support constructive security research".

Education

For K-12 IT directors, the major appeal of open source software (OSS) generally focuses on savings in licensing fees and access to software that would not otherwise be affordable. Many also are finding that OSS simply is the best solution for their school districts–even compared to commercial versions.

IT directors with OSS experience largely have been opportunistic about how they got started. In a series of interviews conducted for THE Journal, three IT directors shared their experiences–the hows and the whys–launching OSS in their districts.

They have very different stories, but have all learned that the transition to an open source "shop" takes time.

BSD

The FreeBSD Security Team have identified a little bug in FreeBSD where a lost mbuf flag can result in data loss.

Government

The government's decision not to renew an agreement with Microsoft for up to 800,000 NHS desktops could be an opportunity for open source suppliers to prove their worth.

According to an article on IT channel website Microscope.co.uk, the government did not feel the deal, known as an enterprise agreement, which aims to give lower prices in return for group buying was not value for money. It prefers individual NHS Trusts to buy what they want, rather than being forced to be part of an enterprise wide deal.

The European Commission is planning to spend 3.344 million Euro until 2016 to continue the services provided by its projects – such as OSOR.eu and SEMIC.eu – on open source and on electronic data exchange.

The EC published the budget details last week Thursday for its e-Government project. Apart from the 3.344 million Euro planned for the new platform to provide collaborative services for current Semic.eu and OSOR.eu users, another 8.8 million Euro are foreseen to provide support for existing and future communities around eGovernment in general, including the growing Open Source community on OSOR.eu and the community around interoperablity assets on Semic.eu.

Openness/Sharing

Why should the free and open source software community regard their work as a commons? For people focused on building a specific piece of software, the need to label it a "commons" may seem gratuitous. What's the value? But there are some good reasons for understanding free/open source software as a commons, as I explain in a recent essay published by the FLOSS Roadmap project.

It's hard to predict how an open source hardware revolution could change consumer electronics. There are very few ideas that stem from complete air — nearly every great new thing has come from modifying something that came before.

Programming

Adobe has announced that its partnering with Sourceforge to expand its open-source offerings and have more flexibility with the related programs. Basically, all of Adobe's open-source and standards efforts will be hosted and managed on Sourceforge through the site's new developer platform. Adobe is actually the first customer of the newly launched platform.

The US State Department has thrown its weight behind an initiative to promote software development for the good of East African residents.

The Apps 4 Africa contest was launched earlier this month and aims to encourage developers to produce software that will improve the quality of life for residents of this region.
Permalink
Send this to a friend