07.23.10
Gemini version available ♊︎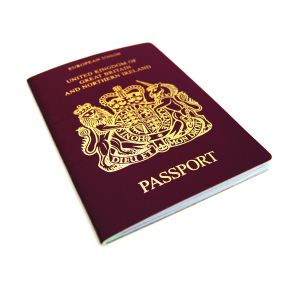 Summary: This week's news about Free software
On June 22, 2010, the Belgium-based computational chemistry company Silicos NV has made a strategic decision to port the majority of its proprietary software into the open source arena. The decision has been made to port all of these tools and the corresponding C/C++ API's into the Open Babel environment under a GNU GPL licensing scheme. This strategic decision will position Silicos NV as one of the leading computational chemistry services companies to support the open source business model. According to Hans De Winter, Silicos' CSO, "the decision will allow Silicos to move forward rapidly on the expanding wave of open source software tools, and will significantly expand its possibilities of providing services to customers in the pharmaceutical and biotechnological industry."

There's no killer feature update to TrueCrypt 7 as there was in version 6. Still, the latest revision to the popular open-source and free encryption program for Windows, Mac, and Linux debuts some new features and security enhancements that make it worth the upgrade.

Are open source developers on the ball about delivering alternatives to cutting-edge proprietary products and services, or do they lag the proprietary innovators? That topic came up at this week's OSCON conference in Portland, and there is a case to be made for the idea that open source developers don't deliver key products in key categories fast enough.

Events

At the OSCON 2010 open source convention taking place in Portland, Oregon, O'Reilly Media's Edd Dumbill has announced the winners of this years O'Reilly Open Source Awards. The awards have been presented each year since 2005 to individuals for their "dedication, innovation, leadership and outstanding contribution to open source".

Oracle

As the first email of its kind in months, Alan Coopersmith who is a known X.Org contributor and longtime Sun Microsystems employee now working for Oracle, has written a new email entitled "IPS distro-import changes needed for X packages for nv_145." Alan immediately began this public email by saying, "Just when you thought you'd never see another one of these biweekly mails…."

The rest of Alan's email goes on to talk about the X.Org packages in Nevada build 145 that need to be updated. Beyond the technical details for the X IPS package changes needed, no details were given about when we may actually see an OpenSolaris Nevada Build 145 released publicly or the stable release of OpenSolaris 2010.XX. Unless Oracle is just misguiding their employees about the future of Sun's OS or letting them waste more resources on the OS while knowing it will be killed off, it looks like we may see Oracle starting to get behind OpenSolaris.

For now we can only hope Oracle issues an official statement shortly, which would ideally be backed by the long-awaited Oracle OpenSolaris 2010 release.

BSD

FSF/FSFE/GNU/SFLC

The Software Freedom Law Center provides free legal representation and other law-related services to open source software developers. The organization began in 2005 under the direction of Eben Moglen, a professor of law and legal history at Columbia University Law School.

His law center represents many of the most important and well-established free software and open source projects. The SFLC's goal is to help non-profit FLOSS (Free/Libre Open Source Software) projects succeed.

[...]

LIN: How is your office organized?

Moglen: We are an actual nonprofit entity with lawyers on staff. I have six lawyers working in New York City and two lawyers working in India. These people are salaried, working full time on behalf of our clients within the structure of the organization.

Project Releases

Europe

An interesting video message from Neelie Kroes, European Commissioner for Digital Agenda, was published last week. The message was recorded in support for GNOME and its events, such as the upcoming GNOME Users' And Developers' European Conference.

[...]

Additionally, Kroes stresses the importance of strong communities and the role they play in shaping Europe's digital future. And now the EU commission has the opportunity to put the money where their mouth is, as it recently announced to fund projects worth 1.2 billion Euros to be launched in 2011. This is a genuine opportunity to invest in open source software and in open source companies to make sure that the open source offering can compete better with companies that offer proprietary alternatives.

The administration of the Bolzano region in Italy will discuss its IT strategy with advocates of free and open source. The director of the IT department has accepted an invitation by the regional Linux user group (Lugbz) and the Free Software Foundation Europe (FSFE).

What ideas does her Majesty's Treasury follow in those days to reduce costs? First they asked 600000 people working for the government about that, got 60000 ideas out of it (that equals one idea per 10 people asked), processed them and put that into 31 proposals. Two of them deal with Free Sofware…

Openness/Sharing

As its name suggests, a commons is an outgrowth of things held in common, like common land. This has been extended to the digital sphere with great success – notably in the world of free software. But here's an interesting move that takes the commons back to its common-land roots: the Austrian city of Linz is creating an "open commons region"…

Talking of commons, I was reading David Bollier's Viral Spiral recently, probably the best book about the rise of the commons as a new force (and I want to emphasise that I am not at all bitter about the fact that he didn't mention Rebel Code once in his description of the early days of free software – nope, not bitter in the slightest.)

I bought a dead tree version, but it's freely available online under a CC licence (sadly not an option when Rebel Code came out…for the simple reason Creative Commons was being formulated at the same time I was writing it.) That's appropriate, since the book is largely about the evolution of the CC licences – and a fascinating tale it is, too.

Programming

In his annual "State of the Onion" speech at the O'Reilly Open Source Conference (OSCON), Perl creator Larry Wall hinted that the long-awaited version 6 of the Perl programming language might finally be released soon. He also ruminated about the effect that Perl 6 would have, once it is released.

The PHP Development Team just announced today the availability of PHP 5.3.3 and PHP 5.2.14. The PHP 5.3.3 comes on improving the stability and security of the 5.3.x branch with more than 100 bug fixes, some of which are security related so all users are highly encouraged to upgrade to this release.
Permalink
Send this to a friend