07.29.10
Gemini version available ♊︎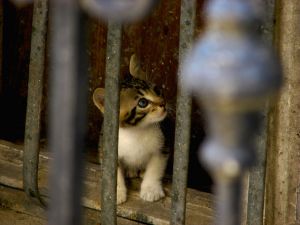 Summary: Samsung appears to be dumping LiMo and OIN brags about expanding its membership, which does more to endorse software patents rather than abolish them
Samsung pays Microsoft for Linux and thus we encourage people never to buy from Samsung. But it is interesting to see Samsung moving further away from LiMo and into Android (bad news for the dying ACCESS as well).
Vodafone and Samsung are calling off the 360 handsets endeavour, which is another new blow for LiMo:
Vodafone has dropped the two LiMo-based Samsung handsets that underpinned its 360 social aggregation platform and has scrapped plans for a third 360 handset.
That's because of Google's Android. MeeGo will be facing similar barriers; Genivi went with MeeGo for 'political' reasons, as the initiative was headed by Intel/Wind River and MeeGo favours x86 (it includes Intel), whereas Android is more ARM-oriented. The thing about MeeGo is, for all we know Nokia insists on never paying Microsoft for Linux. When it comes to Android, there's somewhat of a sad state because the major distributors (except Sony and Motorola perhaps) pay Microsoft for Linux in Android. While we're at it, Sony is a big DRM booster and funder of the MAFIAA while Motorola does with Android some other controversial things.
"Since OpenMoko is not quite around anymore, one platform worth counting on is MeeGo."If the vision of Linux in phones was that of freedom-respecting handsets that users can control and Microsoft is left out of, then hurdles remain. Since OpenMoko is not quite around anymore, one platform worth counting on is MeeGo. However, that one too turns somewhat locked down and incorporates serious restrictions, based on what we learned and got told in recent weeks.
The patent issue in Linux-powered phones has not yet been address by the OIN, whose function does not quite contribute to annulling "Linux tax" [1, 2, 3]. Earlier this week the OIN bragged about getting more members in its pool, which probably means that they pay OIN to assist with "protection". It's just like another part of the patents cartel.
OIN today announced a significant increase in the size of the OIN community of licensees during its most recent fiscal quarter as licensees continue to benefit from the value of OIN association and the freedom of action enabled by OIN's licensing program. During the second quarter of 2010, OIN signed 36 new licensees and announced the recruitment of Canonical as its first associate member. OIN experienced 35% growth in its community of licensees during the second quarter, so that the community currently numbers 140 open source supporters. OIN licensees, which include founding members and associate members, benefit from leverage against patent aggression and access to enabling technologies through OIN's and shared intellectual property resources.
Here they go with "intellectual property" again. If people want freedom from monopolies (patents), what's currently available is insufficient. In a Utopia, all software patents would be illegal, phones would be shunned if they disrespected the user (there is not awareness among the public about these issues), and licensing of the whole stack would defend and adhere to the FSF-defined "four freedoms".
When the GNU/Linux operating system was young, people said it would never take off. But it did. To dream of a free (as in freedom) phone is not elusive and irrational; it is the only means of ever accomplishing the goal. █
"Freedom is primarily achieved by providing the means for self-reliance. When individuals can provide for their own needs independently, without placing burdens on others, they are more free."
–Terry Hancock
Permalink
Send this to a friend