07.30.10
Gemini version available ♊︎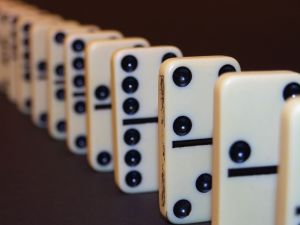 Summary: The unfortunate effects of Windows replacing some of NetWare's functionality
Novell is a company in decline and its old servers are being replaced, sometimes by Microsoft's. Watch the new YouTube video whose description is "Novell Server AMSP03 was finally phased out, and ready for PowerDown."
The sad thing is that if Microsoft inherits some of Novell's space, then security will be made a lot worse over time. It is claimed that one in two Windows PCs are already zombie PCs and the size of botnets sure is astounding based on the latest news. [via]
US, Spanish and Slovenian law enforcement authorities on Wednesday announced the arrest of the suspected creator of the "Mariposa Botnet," a vast network of virus-infected computers used by criminal hackers.

The suspect, a 23-year-old Slovenian citizen identified only as "Iserdo," was arrested by Slovenian police last week, the FBI, the Slovenian Criminal Police and the Spanish Guardia Civil said in a joint statement.

[...]

The FBI said the arrests were the result of a two-year joint investigation into the Mariposa Botnet, which may have infected as many as eight million to 12 million computers around the world.
That would be "eight million to 12 million" Windows computers in just a single botnet. They ought to call out Windows. █
Permalink
Send this to a friend