08.01.10
Gemini version available ♊︎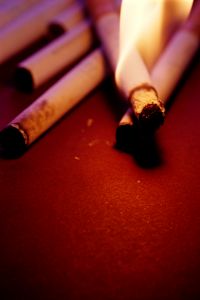 Summary: Microsoft does more to advertise the fact that its software is no longer gratis in China ("addition" phase expired) and more "piracy" propaganda is unleashed
Bill Gates is a shrewd businessman and his "drug dealer" mentality (seen in his current investments too, not just shown in the quote above where he referenced China) is becoming a lot more apparent in this current decade. Earlier this year we showed that Microsoft software was no longer gratis in China (Microsoft usually turned a blind eye before that), where Microsoft admittedly benefits from counterfeiting and unlicensed copies of Windows.
Microsoft is still suing Chinese companies this year. Their only crime is that they spread Microsoft's software to a wider audience, just as Microsoft desired. Now there is another settlement (meaning that Microsoft gets to take money from another Chinese business) and there was even a press release about it, which is unusual. Microsoft wants to make this publicly known and make a general statement perhaps. From Nasdaq.com:
Microsoft Corp. (MSFT) said Thursday it settled a copyright infringement case with China's Citic Kington Securities Co., marking another small victory for the software giant against software piracy in China.
Mark Lee reports in the US and Chinese sites too cover this. Microsoft gets the buzz it craved [1, 2], it is described in the press as the victim thanks to improper language like "piracy" and it turns out that Microsoft also has people sent to prison for distributing Windows/Office.
Microsoft said in April it won a decision from a court in Shanghai against a Chinese insurance company for intellectual property infringement. Last year, four people were sentenced to prison terms for distributing pirated Microsoft products.
We gave an example at the time.
Microsoft's friend Dina Bass (from Bloomberg) has prepared a nice propaganda piece for Microsoft, the poor victim of "piracy" as she calls it.
Microsoft Corp.'s Donal Keating uses a custom-built microscope to take 72 high-resolution images of a counterfeit software disc at a Dublin, Ireland, crime lab.

[...]

In 2007, the company helped Chinese authorities break up a syndicate that had generated $2 billion in counterfeit Microsoft products. In December the company helped Indian police raid one of that country's largest resellers of Microsoft products, which was pairing legitimate goods with knockoffs to boost profits.
But wait. Microsoft actually encouraged this some years ago. It was seeding the market, so to speak. How come? Bass does not explore these questions. To conform to the norm is to stick with Microsoft's revisionism, the "official story" about so-called 'pirates'.
"Narcotics, mafia, piracy, Microsoft Windows… just lump them all together to scare the readers."In this same article, notice how Bass is associating unlicensed copies not just with piracy but also actual crime (pay attention to sentences like "The probing is part of a campaign by the world's largest softwaremaker to vanquish counterfeiters. Microsoft employs 75 investigators, lawyers and analysts – many with experience in narcotics and Mafia cases – in nine labs around the world.")
Narcotics, mafia, piracy, Microsoft Windows… just lump them all together to scare the readers. After all, at Microsoft it's all about illusions. █
"Stewart Alsop, industry gadfly, presented Gates with the "Golden Vaporware" award, saying, "The delay of Windows was all part of a secret plan to have Bill turn thirty before it shipped."
–Barbarians Led by Bill Gates, a book composed
by the daughter of Microsoft's PR mogul
Permalink
Send this to a friend