08.26.10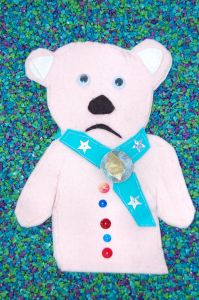 Summary: HTC gets the privilege of making tablets with Google, but HTC pays Microsoft for Linux
IT IS NOT known yet which OEMs and how many OEMs will preinstall Chrome OS, which is based on Ubuntu GNU/Linux but dumbs it down, locks it down, and adds the non-Free Chrome browser. Sure, there is always Chromium OS, but it will not contain all the same bits, including some which are tainted by software patents. In any event, "Google polishes Chrome tablet," according to this report. It's a departure from the trend of using Android on almost every new tablet. Sadly, it appears as though HTC — and not any other company — will be working on this tablet. Since HTC pays Microsoft for Linux, here we have Microsoft patent tax applied to a Ubuntu derivative. From the article:
HTC and Google linking up to create a tablet PC is unsurprising. HTC has established itself as one of the dominant smartphone makers on the back of Google's Android OS. But to date HTC hasn't had a tablet PC device in the market but has worked very closely with Google on projects such as the G1 (the first Android phone) and the Nexus.
In order to make Linux competitive, it is important to ensure Microsoft does not make it more expensive by adding a tax to it. Mark Shuttleworth explained this point to Matt Asay (probably over lunch) about 3 years ago. Both are in Canonical now.
While HTC cannot protect Linux from this disturbing case of racketeering [1, 2, 3, 4, 5, 6, 7], Canonical probably can because it's based on Europe and software patents are ideologically against its founder's ideals.
Except for Fog Computing, the #1 barrier to software freedom is software patents; it is important to recognise this and address the issue of 'Linux tax' before it's too prevalent. Red Hat and Canonical have both said "no" to Microsoft patent tax; what about Google? █