09.28.10
Gemini version available ♊︎
The SCO-Novell case is at stake as both companies look to alter ownerships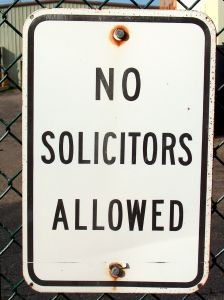 Summary: No buyer is found for SCO's software assets (at least not just yet) and Novell keeps exploring more acquisition options
THERE has not been much news regarding the Novell sale and the SCO asset sale [1, 2, 3, 4]. What we do know, however, is that a buyer has not been found by SCO yet (there are speculations) and SCO is not reorganising just yet.
Finally, SCO filed its MORs for July. Is anybody noticing they don't seem to be reorganizing?
Scott Ruecker wrote this nice summary last week and it seems like a good fit:
It seems that the SCO trial has finally come to an end but even in the settling of the dust the lawyers can't stop filing motions. The Oracle-Sun deal looks to be the next long term big story in FOSS I believe. The possible implications for FOSS with Oracle now owning one of the most extensive technology patent portfolios outside of IBM mean that there are more exciting times ahead, if that is what you want to call it.

All the while Microsoft still puts out tasty pieces of FUD every so often and I have come to find it reassuring in its consistency.
That's the part which Novell helped initiate. It backfired and Novell is left in the street. It is now being claimed that Novell has trouble selling just SUSE because it would leave the rest somewhat orphaned. As one site put it, "The trouble is Netware and other legacy properties that made Novell a force to be reckoned with in the days before Microsoft taught Windows how to network. It appears that Novell doesn't want to sell SUSE unless Netware and identity management divisions are included in the deal at a premium price. Or else, they don't want to sell SUSE unless they sell Netware first, at a premium price. Either way, they evidently want a lot of bucks for Netware. More that anyone seems to be willing to pay." This is also covered in [1, 2, 3] and as Pogson puts it:
From my point of view, Suse Linux will be sold with or without the other baggage (except the identity stuff which will be important for a while) but the dealing and the price eventually agreed will indicate the value some serious players give in their assessment of the future of GNU/Linux. There is no need to buy Suse unless you figure they have a foot in the door and you want to ride it when the door opens.
As people who depend on Novell wait and watch Novell's next steps [1, 2, 3], most Novell news is financial news about Novell's sharp movements in the stock market [1, 2, 3, 4, 5, 6, 7, 8, 9, 10, 11, 12, 13, 14, 15, 16, 17, 18, 19, 20, 21, 22, 23].
At the end of last week it was reported that "Novell shares fall on report of auction delay" and "Novell Falls Nearly 7%". As Novell sales fall, the longer it waits, the less valuable it will be. UNIX needs to receive a trustworthy new steward like IBM. █
Permalink
Send this to a friend