10.12.10
Gemini version available ♊︎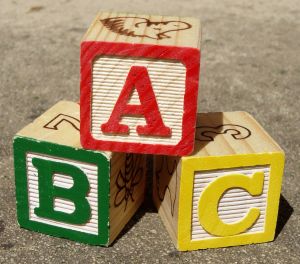 Summary: To Mr. Gates, consensual monopolisation is as easy as A-B-C because the mainstream press bends over and schools are traumatised enough that they would do anything for money
THE Gates Foundation is quite a propaganda machine, propagating praises of its own works by paying many journalists to do so. Gates recently paid The Guardian to do this [1, 2, 3] and it is the same with NPR, as we last noted in this recent post. There are many other examples and a new addition to the list is ABC News:
ABC News' highly unusual arrangement with the Bill and Melinda Gates Foundation to help fund its coverage of health crises in the Third World has raised red flags among journo watchdogs. But others suggest the pact may be a portent of things to come for news orgs even at for-profit congloms like Disney.

ABC News said Wednesday it had reached an agreement for the Gates Foundation to pay the net a $1.5 million subsidy for a yearlong series of reports on international health, with particular emphasis on conditions that disproportionately affect the poorest countries.
Over at Groklaw, the editor remarked: "So now, if you're rich enough, you can buy all the news just the way you like it? Blech."
One of our readers, FurnaceBoy, says that the Huff & Puff is doing it again with Gates (we wrote many posts about Huffington and Gates). The Huff & Puff helps the Gates family occupy the US schools system [1, 2, 3, 4, 5, 6], which the copyright community is affected by and FurnaceBoy is disgusted by.
Even after Microsoft matters a lot less, its co-founder continues looking for new monopolies. The costs include children, farmers, and the media which gets betrayed because somebody wants more power and believes he can do good while gaining this kind of power. People must learn from history. █
"Microsoft does not hesitate to use its operating system monopoly power and application program dominance to try to eliminate competition."
–Apple Computer Senior VP Avadis Tevanian Jr.
Permalink
Send this to a friend