12.15.10
Gemini version available ♊︎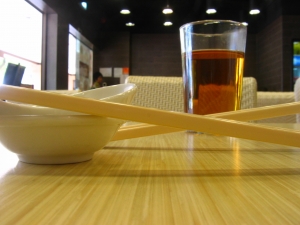 Summary: GNU/Linux is said to have 4% market share on the desktop, so Microsoft is changing its business model into one which revolves around patent royalties and lobbies accordingly
MICROSOFT is hurting quietly, which is why it needs to re-release Vista and still see sales declining (there's distortion of the numbers). IDC accepts that GNU/Linux (on the desktop) currently has at least 4% market share (this is pretty major coming from the 'Microsoft press' and a Microsoft-funded analyst). Gartner made a similar claim about 3 years ago and it does not surprise us. We wrote about GNU/Linux market share so many times because disinformation regarding the subject is far too prevalent.
The main impact of GNU/Linux on Microsoft is that it commoditises the operating system and this is hurting Microsoft's core business model. Microsoft could never defeat GNU/Linux (just dump gratis software to suppress or slow down its adoption), so a change in business model is needed. "Microsoft's plan to avoid bankruptcy continues; patents anything not nailed down in prep for becoming patent troll," wrote TechBytes' Gordon earlier this week, pointing to the report that "Microsoft Seeks 1-Click(er) Patent". To quote the summary:
"Assuming things go patent reformer Microsoft's way, answering multiple choice, true/false, or yes/no questions in a classroom could soon constitute patent infringement. Microsoft's just-published patent application for its Adaptive Clicker Technique describes how 'multiple different types of clickers' can be used by students to answer questions posed by teachers. The interaction provided by its 'invention', explains Microsoft, 'increases attention and enhances learning.' Microsoft's Interactive Classroom Add-In for Office (video) provides polling features that allow students to 'answer and respond through their individual OneNote notebooks, hand-held clickers, or computers, and the results display in the [PowerPoint] presentation.' So, did Bill Gates mention to Oprah that the education revolution will be patented?"
The 'Microsoft press' has produced a list of "10 Legal Lows for Microsoft" and many of them are to do with patents. IBTimes Hong Kong has a new article whose old headline was: "Is Microsoft turning into a patent troll?"
The headline has been changed to: "Microsoft's view of patents a pre-emptive tool or revenue model?"
To quote:
Microsoft's view of patents a pre-emptive tool or revenue model?

As US Supreme Court agreed on Monday to give Microsoft a hearing related to a 2009 court order that required it to pay $290 million to i4i for patent infringement related to its high-profile product Microsoft Word, Microsoft itself has been on a buying spree collecting patents that cover a range of its products.

Also recently Novell's acquisition of Attachmate had raised questions about a deal component which included sale of 882 patents to a Microsoft led consortium which had raised concerns among FOSS community regarding the future of UNIX and OpenSUSE.

[...]

ACACIA:

Microsoft licensed 74 patents from Acacia Research Corp. and Access Co. Ltd, a Japanese firm that had acquired PalmSource. The portfolios of patents are related to smartphone technologies and also included IP rights over technologies created by Palmsource.

Microsoft also licensed patents from Acacia related to technology for enhancing image resolution in May and in January had licensed patents from Acacia subsidiary related to software compilers.
The original headline ("Is Microsoft turning into a patent troll?") may as well be changed to "Is Microsoft turning to patent trolls?"
It sometimes seems like Microsoft is just sending (and funding) patent trolls that strive to remove the zero-cost advantage of GNU/Linux. A company like Apple also monopolises using patents, but as far as we know it never used patent trolls to attack its competition. In addition, we never see Apple lobbying for software patents in Europe, unlike Microsoft. Perhaps Apple knows its target audience and considers itself not to be dependent on patent litigation to the same extent as Microsoft.
One patent troll which Microsoft paid quite recently is VirnetX, which expands its abusive behaviour to Europe these days. As Red Hat's Jan Wildeboer explains:
To all those that still claim there are no #swpat in Europe http://is.gd/iJRuu is just one of the 60k software patents at EPO
This is a reference to a rewrite from tmcnet.com (which presents press releases as though they are original articles).
VirnetX Holding Corporation, an Internet security software and technology company, declared that it has been granted Patent # EP99958693 by the European Patent Office. Meant for network protocol for secure communications, the patent builds on the company's important patent portfolio that addresses critical communication security needs of large enterprises, managed service providers and technology OEMs.
The European Patent Office (EPO) is under a real threat right now and trans-Atlantic treaties can't help. The Liberal Democrats are in favour of the dangerous EU patent. In their Web site they are putting shallow talking points and ignoring the drawbacks that come with this package. The president of the FFII points at this article and writes:
EU central patent court is a fraud: "Formstein and Epilady, but how many of us can confidently name 5 other examples?"
It's worth remembering that Microsoft hired lobbyists to push for the EU patent. Microsoft's future may depend on its ability to make GNU/Linux more expensive and potentially make money from it (through patents). █
Permalink
Send this to a friend