01.12.11
Gemini version available ♊︎
Update: it later turned out that Sony had gamed the numbers by channel-stuffing, just like Microsoft typically does.
Co-authored with G. Forbes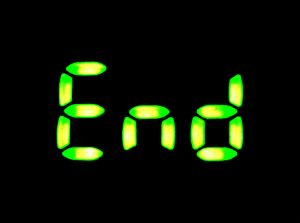 Summary: Not even a massive marketing campaign and fake shortages could help Microsoft against its competition
On Friday the third of December (2010), Sony announced that it had sold 4.1 million Move controllers. That is not bad for a product that has only been out in the market for two months and with hardly any marketing at all. Microsoft's marketing campaign for Kinect on the other is said to have cost half a billion dollars*, only to lead to fake KINect shortages. Microsoft said it would "sell out by Christmas". Experts doubted this would happen and Microsoft tried to deny it (poorly) on several opportunities. One of these attempts was widely reported [1, 2]. Claiming a product has or is on the brink of selling out is often a last-ditch strategic move to establish the false perception of high demand.
Despite Microsoft's expensive manufactured hype (a practice that has become commonplace these days for Microsoft, as per the WP7 references we collected), "Playstation Move is Outselling Kinect", according to this report , :
It's official: Sony has won the first round in the motion control peripheral sales contest. Wait, perhaps that prize should go to Nintendo for its trailblazing Wii console, making Sony the runner up. Official sales figures for both of the new motion controllers were hard to come by, but we now have some statistics for comparison. Sony today announced that sales of PlayStation Move motion controller for the PS3 reached over 4.1 million units worldwide. The milestone was reached in just 2 months since its release in September for North America, Europe/PAL territories and Asia, and 1 month since the release in October for Japan. The number not only shows clear success of the launch of the new motion sensing controller but also indicates positive momentum going in to the holiday season and to the year 2011.
This persisted whilst illusion of limited supply for high demand was pushed by some blogs around Black Friday, but Michael Pachter, an expert in this area, insists that it must be fake.
The Kinect and Move have been plagued by shortages in inventory around the world, and both Sony and Microsoft are making it known that they simply cannot keep up with demand. Unfortunately, analyst Michael Patcher is calling shenanigans, citing sales figures compared to shipped units.
Microsoft was hiring celebrities to perform at stores so that many articles littered with famous names were generated as a result. It is increasingly becoming apparent that Microsoft can only provide expensive and gimmickry marketing campaigns rather than substantial products. It would be interesting what kind of marketing Microsoft would create for software patent lawsuits. █
___
* Just before Christmas, for example, one article stated: "But how determined is MS? So determined that the company reportedly plans to spend $500 million on promoting Kinect – as much as it spent on plugging the Xbox 360 – and around $400 million on Windows Phone 7 marketing efforts." It is reaffirmed here. The massive marketing budget is said to be at the region of $1 billion.
Permalink
Send this to a friend