01.31.11
Gemini version available ♊︎
Coverage about Novell rooted in Novell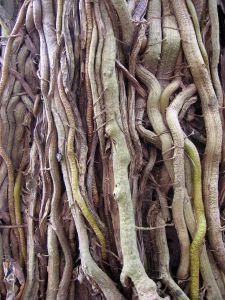 Summary: Poor material from Google News and Novell's role in generating it
Lies about Red Hat and others were spread recently by the Novell-funded Lighthouse Research. Even though this was mentioned and perhaps debunked before, some sites carry on publishing the press release [1, 2]. How much is Novell paying for this? One item that was also mentioned before is this press release about Asian games (this press release is masquerading as an 'article', so compare to the original press release). How pathetic of Novell and the so-called 'press'…
Here is a new article (not redressed press release which says: "We first saw this with Novell (Nasdaq: NOVL) several years ago. When Windows came along, developers stopped writing for Novell."
Novell does not quite know what to do now. It works in many different areas but masters none of those.
Dipto Chakravarty, VP of Engineering at Novell, talks about "Log Management in the Cloud" which is just a Fog Computing buzzwords-filled term for monitoring. Novell is also trying IDM, but apart from this recent partnership with Verizon, there is no evidence that Novell has made a dent. To quote: "It seems Verizon is one of the leaders in thinking about ID management as a differentiator, already partnering with Novell, for instance, to offer Novell's identity management and application access controls for use as an on-demand service supplied from the Verizon cloud."
Novell's IDM is advertised here in an article that says:
Cooley's identity and e-mail infrastructure, based on Novell GroupWise and supported by Novell's eDirectory service, had worked well for internally-hosted services, supporting 3,500 students and 500 faculty and staff, said Greg Colegrove, director of IT operations at the law school. The problem, he explained, was that "we just could not respond quickly enough to the things we were asked for" in areas such as smartphone integration and other items touching on collaboration and mobility.

[...]

The solution was Novell Identity Manager, an IDM (identity-management) tool formerly known as DirXML.
The whole article seems more like an advertisement, not a case of reporting. IDC, which is paid by Novell, has its "analyst" Brett Waldman write for Novell PR. How improper. Other PR people advertise Pulse/Vibe, which they put out there with a press release that's conveniently parroted by shoddy Web sites that don't do investigative work, they just repeat Novell's own claims:
Novell cited that more than 9,500 customers have purchased or renewed its lean and cost effective collaboration solutions in 2010, thereby generating increased return on investment.
There is a lot of very shallow repetition of the press release without any doubts expressed or an investigation taking place [1, 2, 3]. This is the type of 'journalism' people are exposed to these days. A word-to-word comparison helps reveal that the news is written by the companies covered (or their PR agents).
Here is a bunch of coverage about GroupWise. Almost all of it is just press releases, sometimes with slight tweaks on those, e.g. [1, 2, 3, 4, 5, 6, 7]. CompanionLink is still flooding the news feeds with such press releases that mention GroupWise, e.g. [1, 2, 3, 4, 5, 6]. Here is the rewritten press release from tmcnet.com, which is a site mostly composed from such press releases that it pretends to be news articles. If Internet news has real reporting outnumbered by press releases (by a factor of about 1:3), what does it say about new/digital media? Here is an example of a real article which mentions GroupWise by stating: "Students and faculty at the school automatically have an email address made for them through Novell's GroupWise system upon registration."
ZenWorks was covered by IDG [1, 2], but it was hardly covered at all this January. Microsoft/SCO booster Rob Enderle says that Novell will "broken up and sold in part." Well, this time for a change he got something right. Novell is extremely vulnerable right not and it's not just due to vulnerabilities in its products. All Novell has got left is marketing spin. █
Permalink
Send this to a friend