02.03.11
Gemini version available ♊︎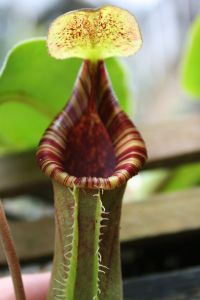 Summary: Microsoft pushes MPEG-LA patent bait into Chrome, which helps spread codecs that GNU/Linux will struggle with on the Web
THIS post is not about Mono or Moonlight as this time it's about codecs (part of Moonlight). Over the past year we have given several examples where Microsoft pushed proprietary and/or patents-encumbered software into Free software counterparts such as Mozilla Firefox. Well, this time Microsoft has another Web browser to 'infect' and it is called Chrome (Apple is already fully in agreement with Microsoft on this subject).
"For several years Microsoft has been trying to 'educate' Open Source and explain to its developers that they need to embrace software patents."For several years Microsoft has been trying to 'educate' Open Source and explain to its developers that they need to embrace software patents. It is hardly shocking coming from the company of fake 'open source' (Microsoft stack required, i.e. proprietary, as well as software patents-endorsing licences). Roberto Galoppini did a quick interview with Microsoft staff that pushes this sort of agenda and the president of the FFII emphasised that by "interoperability" (not standards) "Microsoft means paying patent royalties" (or patent tax). He showed this new Microsoft spin about "interoperability" (usually means patents in shims) in the context of codecs. The widely cited article about it came from Fox Technica spinner Peter Bright, who had upset a lot of people for lying about WebM. Unsurprisingly, this Microsoft booster is now pushing patent traps into Free software along with Microsoft, whereas The H, for example, highlights the problems with what Microsoft is doing here (so does Apple).
Microsoft releases H.264 plug-in for Google Chrome on Windows

[...]

On the other hand, the WebM / VP8 video format is an open, royalty-free media file format for the web that was introduced by Google in May of 2010 as part of its WebM Project. The format does not require a plug-in and allows users to stream high-quality content over the internet, while also having a small footprint. In addition to Google and the FSF, other WebM supporters include Mozilla, the organisation behind the Firefox web browser, and Opera – Microsoft and Apple both support H.264.
This issue was discussed here before, in several different posts in fact [1, 2]. We have accumulated some good posts about it, like this one from Carlo Daffara, which Simon Phipps recommends by adding: "The arguments made against WebM video by H.264 advocates turn out to be at best wildly exaggerated and at worst baseless slander, according to this excellent (and data-backed) article by Carlo Daffara. It's not about "sticking it to Apple" – it's about genuinely escaping the insidious cartel that's been created around H.264."
"Microsoft actively promotes patent traps so that later it (or another company) can extort and even sue the competitor out of the market."Glyn Moody "just loves smell of proprietary standards in the morning," he jokingly said in Identi.ca as he linked here. Similarly, on the same day he criticised more patent propaganda from the MSBBC.
Why is it that Microsoft's circles are so keen on spreading patents everywhere? Might it be because those patents are inherently incompatible with software freedom? Microsoft actively promotes patent traps so that later it (or another company) can extort and even sue the competitor out of the market. █
Permalink
Send this to a friend