04.05.11
Gemini version available ♊︎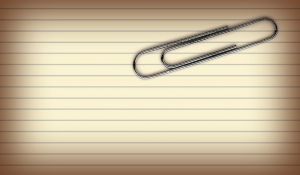 Summary: Innovator of Clippy and Talking Dog shatters the "familiarity" myth to pieces
IN last night's show we talked about Vista 8 — the imaginary operating system which has fake 'leaks' promoting its existence. The main 'feature' about it, as marketed by Microsoft, is that it has radical UI changes. This is counter-productive to Microsoft's monoculture as it creates a sort of 'fragmentation' among users of different versions of Windows. As Mr. Pogson outs it, Windows "Becomes More Like the Bazaar":
This shows that the world of that other OS is becoming more like GNU/Linux and FLOSS in that suppliers sometimes produce a product that users don't love like doing away with desktops, icons or whatever in the interests of "efficiency". Re-learning a UI for the sake of change is not efficient for users and there are many thousands of users for every developer. That's a lot of inefficiency. It does provoke making real choices by customers and that's good. The monopoly continues to weaken.
Back in the days, Microsoft tried to absorb users of mobile phones by mimicking its Windows desktop environment and putting that on phones This is no longer the case, so familiarity with Windows no longer counts as a strength of Vista Phony 7 and Radu Georgescu, the CEO of GECAD (big Romanian IT group according to a reader), is openly blasting Vista Phony 7 right now. From the automated translation:
How do well to human cheek, I said not to use only the iPhone and Android, but to give him a chance and MS. Conclusion: Never ever. Not even once.
We had a lot more to say on the subject in last night's show. Microsoft may be better off just giving up on Vista Phony 7. What's the future of Microsoft then? Licensing "ribbon" patents? █
Permalink
Send this to a friend