05.20.11
Gemini version available ♊︎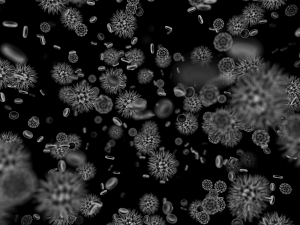 Summary: Rebuttal to security FUD from the Microsoft crowd amid attack on the US Energy Research Lab, which got cracked because of Windows
GOOGLE abandons Windows due to security reasons. It's really quite simple. But if enough Microsoft people (e.g. former staff) manage to enter news sites, then "news" becomes just agenda-filled propaganda. That's what happened in the BBC, which we call the MSBBC. Not too surprisingly, Microsoft's Bought Bot and MSBBC, which loves to post FUD about Android every time someone is able to do something to break it (we covered just one such example recently even though there are more), are at it again. In order to fight the perception that Windows is insecure by design (which it is, even by Microsoft's own admission) they try to paint other platforms as "inseucre", by improperly naming malware "virus" or something along those lines. This usually requires that the user should be actually be installing it (not drive-by), in which case the software is granted permission to do exactly what it was designed to do.
SJVN writes a rebuttal to the Bought Bot by noting that "One in fourteen Internet downloads is Windows malware" (not the same as viruses):
Yes. It's true. For the first time, Mac users have a significant malware problem. But, hey, it could be worse. You could be running Windows. After all, Microsoft, not some third-party anti-virus company trying to drum up business, has just admitted that based on analysis gained from IE 9 use, "1 out of every 14 programs downloaded is later confirmed as malware."

If I may quote from Matthew 7:5, the King James Bible, "First cast out the beam out of thine own eye; and then shalt thou see clearly to cast out the mote out of thy brother's eye."

Window PCs has far, far more malware trouble than Macs, and I can't resist mentioning that after in twenty-years of Linux, we've not seen a real-world example of Linux malware–not counting the Android malware mess. Ironically, these latest appalling Windows malware numbers are shared in a Microsoft blog about how well SmartScreen Application Reputation is working in IE9.
There is another new pattern of FUD at the moment, where a weakness that affects virtually all phone platforms is ascribed only to Android. Linux is winning, so it is becoming a prime target for FUD. One of our reader supplies this recent link on "Wild Android Growth". It says that "100 million Android devices have been sold, more than Apple… 36 OEMs, 215 carriers, and 450K developers push Android/Linux, 310 different devices sold in 110 countries, 400K activations daily, 4.6 per second, 200K available applications exist, and 4.5 billion installations of applications have been done, an average of 45 per device."
Suffice to say, there is also patent as well as copyright FUD against Android and it comes from someone whom Microsoft Florian has been repeatedly interacting with recently. He used to work for Microsoft. "I think it's more likely not about press for himself for himself as for press on the issue," writes Pamela Jones, "preparatory to more hijinks filing of bogo-complaints against a Microsoft competitor." It's like mercenaries galore.
In other news, "U.S. Energy Research Lab Still Recovering From Internet Explorer Exploit," says this report:
The Department of Energy's largest science and research lab in Tennessee is still recovering from a sophisticated attack from hackers intent on stealing information from the lab in early April.

The attack left the lab in a communications limbo for two days as technicians dealt with its aftermath.

"Most of the staff are back up, and the business functions are performing as usual," said Barbara Penland, the Oak Ridge National Laboratory's director of communications. "But as you can imagine, when we were trying to get everything back up in a hurry, there were some shortcuts taken, and now the IT folks are rebuilding things in the background, and building some things that will make us more secure."
"US nuclear materials lab, Oak Ridge, and RSA done in by Windows and IE attack in April," explains a contributor of ours. "The only common "Advanced Persistent Threat" shared by the two is Windows," he adds, quoting:
To deal with the attack, Oak Ridge lab's technicians had shut down access to its e-mail systems and some of its servers for more than 48 hours. They found that it was an attack that relied on a combination of social engineering and an unknown security hole in Microsoft's Internet Explorer browser. … the attack is noteworthy because it was clearly an attempt to steal information from a facility that is at the heart of America's materials, national security and energy research. …

The characteristics of the this latest attack also appear similar to those used in the widely-publicized SecurID phishing attack, which compromised the computer security company RSA's widely-used product. In the RSA attack, a malicious Flash object in a scam Excel file was used to infect recipients' computers with malicious computer code.
Incidentally, he add that "NSA tells people to buy Vista/Windows 7 or OSX instead of moving to free software. They probably justified the omission based on perceived OS prevalence but most of the measures recommended are useless and real security is easier to find in freedom than in jail."
We wrote about the NSA issue quite recently [1, 2]. To the FBI, for example, malware is not a bad thing, it's just business as usual. To them, insecurity at the user level is an advantage. Security means "securing those in power from the population" when it comes to secret agencies. █
Permalink
Send this to a friend