06.17.11
Gemini version available ♊︎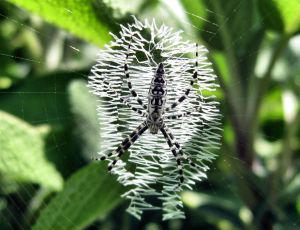 Summary: Attachmate bites Novell where it hurts and more information is revealed about the financing of Attachmate and the takeover
A few weeks ago we wrote about the mysterious entity called Wizard, which was behind the financing of Novell's demolition that left Microsoft with the patents of Novell (the ones Microsoft previously signed a patent deal with Novell to cover). According to this new report from a reputable source, there are yet more entities to watch out for:
Examples of recent deals have included Novell's sale to Attachmate Corp, owned by an investment group led by Francisco Partners, Golden Gate Capital and Thoma Bravo, and more recently Lawson Software Inc's (LWSN.O) deal — spearheaded by Katz — with GGC Software Holdings Inc.
Then there is the involvement of Singer's vulture fund, which we wrote about many times before. It was rather curious for many reasons. Was someone bigger behind it all? Microsoft helped the sale of Novell, which leaves Mono in a limbo as Xamarin has not got trademarks for all we know. A Microsoft MVP (Miguel) funds this startup which no longer makes it into the news at all, not even blogs. It would be quite reasonable to allege that Mono is at the point of no return (from the grave).
An article from Andrew Binstock says various interesting things this week, such as:
De Icaza and the developers he worked with persisted, and in a remarkably short time had running examples of the.NET equivalent and VS counterparts. His team polished the software, so it was a first-class alternative to the Microsoft products. During this time, his group of iconoclasts was hired by Novell.

With Novell's financial support, Mono became the premier platform for developing .NET applications for Linux, Mac OS, and mobile devices. Since Novell owned the SUSE Linux distribution and had close ties to Microsoft, Mono appeared to be a natural investment. Contrary to popular belief, Novell's ties to Microsoft didn't hurt Mono. "Microsoft was supportive of our work," de Icaza says, "not in an official way, but they answered questions, and my contacts there were always friendly."

Late last year, everything changed when Novell was unexpectedly acquired by Attachmate, a company that purveys terminal emulation tools. Curiously, some of the funds for that acquisition came from Microsoft itself.

While Attachmate hasn't revealed its strategy for other products, it has determined its path with regard to Mono: In May, it fired all the developers. Attachmate retains the intellectual property for Mono, much of which is copyrighted by Novell and available under an open source license.
Yes, someone has finally said it in a major Web site, unlike those who echo the PR while Ximian products are going to Windows (pet project) and the primary targets of Mono at Xamarin becomes proprietary platforms. A lot of those who cover Xamarin or Mono are pro-Microsoft publications.
"Xamarin is more beneficial to Microsoft than it is beneficial to GNU/Linux."After the SD Times removing criticism of Mono we could only expect the editors of this publication to jump to Mono's rescue. Several weeks ago it mentioned Mono being buried and now in a little letter "from the editors" they say that "Microsoft should rescue Mono". Why bother? And does it not matter that this publication advertises with Microsoft? Anyway, one of their arguments quotes "Microsoft Regional Director Patrick Hynds," who "pointed out in an e-mail to SD Times, "If the world builds their apps for mobile devices using .NET languages and tools, then I think that gives Microsoft a huge advantage. And if they don't, then maybe someone will build an Objective C converter that makes it super easy to write your Objective C iPhone app and port it with a click to Android and Windows/Windows Phone. If that happens, then Microsoft will have missed the boat and its tools division will suffer.""
Why are they trying so hard to rescue Mono? Well, that's right, because it's good for Microsoft. Just watch (or read) who is typically quoted as favouring Mono. Xamarin is more beneficial to Microsoft than it is beneficial to GNU/Linux. It's better off dead. █
Permalink
Send this to a friend