06.19.11
Gemini version available ♊︎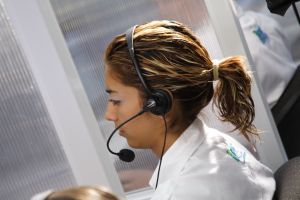 Summary: PR campaigns against GNU/Linux and where these are coming from; a quick rebuttal to them is presented here
Disinformation is being disseminated and it must also be countered before it spreads further. Why is it that Sophos (which we recently mentioned as it had hired a manager from Novell) says MyDoom "became widespread in no time, which was particularly concerning for software firm SCO – whose website it targeted with a distributed denial-of-service attack from infected computers as part of a civil war between different factions of the Linux community"?
SCO was a faction of the "Linux community"? Hardly. And in any event, this is a case of disinformation as well.
This was posted quietly in a blog a couple of days ago and Groklaw rebutted by writing: "First, MyDoom doesn't affect Linux computers, only Windows. Both Hyponnen and Symantec reported in August of 2004 that it was not Linux folks behind MyDoom. It was professional spammers in Eastern Europe."
We happened to have cited a profane post the other day — a post from someone who now says that the "Linux desktop is at the edge of a cliff now. It's up to us to decide whether we would save it or push it over the edge."
Actually, GNU/Linux on the desktop grew in the sense that it is 'integrated' into motherboards and Google preinstalls it on Chromebooks. The quote the introduction of this post which we do not agree with and also a rebuttal:
A few days back I wrote a somewhat controversial article called, "The Linux desktop experience is killing Linux on the desktop". While many readers seem to have grasped the true purpose of the article, a lot of people claimed that it was nothing but FUD (a favorite term of many people in the Linux community, who would rather ignore existing problems than face/acknowledge them).

If you've read my last post and generally agree with it – don't bother reading this one. It's basically more of the same – in greater detail and with less profanities.

People in the Linux community… the real Linux community… go on as always and life does too.
That latter post from Pete does not say exactly what he responds to, but it is probably a combination of things, including the trolls who insinuated that proprietary software from Adobe getting a lukewarm response from GNU/Linux users is somehow indicative or something. The whole "AIR" news was initially somewhat of a PR move for Adobe to join the Linux Foundation. The whole "AIR" experiment has been failing on all platforms, not just GNU/Linux. Wait until all platforms are dropped.
When it comes to GNU/Linux on the desktop, not much has changed. When it comes to the desktop, a lot is changing. People move to smartphones and mobile devices, sometimes at the expense of the desktop. Linux and Android do very well in those new form factors, where they are ubiquitous and unstoppable (Apple and Microsoft now resort to using software patents against these). █
Permalink
Send this to a friend