06.26.11
Gemini version available ♊︎
Bogus benchmarks again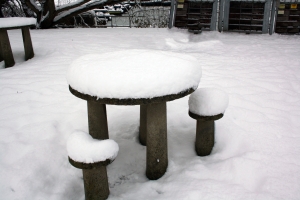 Summary: Microsoft's partner Tuxera (Microsoft tax on Linux) uses misleading, inadequate benchmarks to claim that Linux filesystems are slow
IN OUR wiki page about Tuxera we provide background about a Finnish company (not Nokia) which decided to sell its Microsoft-taxed Linux software. According to this provocative headline from Phoronix one might think that Linux filesystems lag behind Microsoft's, but upon closer inspection, there are holes in Tuxera's argument. To quote Michael from Phoronix:
Coincidently there's some more file-system news after just writing about the EXT4 and Btrfs file-systems with the Linux 3.0 kernel. A Phoronix reader has pointed out that a developer at Tuxera is claiming their proprietary NTFS Linux kernel driver makes the Microsoft file-system the fastest choice under Linux. Reportedly this kernel driver that implements Microsoft NTFS support is about twice as fast as EXT4, the main Linux file-system of choice right now.

Anton Altaparmakov, a key developer at Tuxera and long-time Linux NTFS developer along with formerly spearheading Mac OS X NTFS support at Apple, has made some rather bold claims. Anton says that their proprietary NTFS kernel driver is much faster than EXT3/EXT4, and by the margins reported of 2x, it would also make it faster than any other file-system like Btrfs and XFS.
As Oiaohm points out, "[p]roblem is the reason its true is that NTFS under Linux is not processing permissions. If you used it as your default install filesystem" it would be a security issue, he noted. "Of course now that Tuxera has done this question is how long before some of the embed filesystems speed up [...]: the art when someone is saying something is faster is making sure you compare to something equal. i.e. NTFS without permissions should not be benched against ext with permissions." █
Permalink
Send this to a friend