07.14.11
Gemini version available ♊︎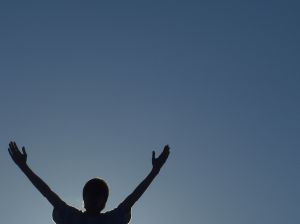 Summary: An analysis by reference, occurring shortly after the major news regarding Nortel's patents and Oracle's latest setback
ANOTHER day goes by and the level of patent FUD has decreased somewhat, which is good news. Tom Krazit wrote this article which we missed some days ago. He suggests for Google "Plan B—It's perhaps a bit of a stretch to call this a "plan," but Google is essentially throwing open its arms to the intellectual property community, willing to listen to just about anyone with mobile patents for sale or rent. It's going to have to get patent coverage somehow, and it doesn't seem to care if that's through one-off deals with small companies, large acquisitions, or even patent licensing deals with its foes. It's also hoping that federal regulators change the terms of the deal while they review it, similar to how a patent sale involving Novell was altered by the Department of Justice following complaints, and has a pipe dream that Congress may stop playing chicken with the debt ceiling and embrace real patent reform.
"Those who really pay for Nortel's patent is all of us.""This is a crucial summer for Android. It rose to prominence as the anti-iPhone, but has managed to unite Apple, Microsoft, and Research in Motion in a consortium of competitors who are trying to hit Google in its most vulnerable spot."
It's not a great piece at all, but it does get across the point about anti-competitive aspects.
Those who really pay for Nortel's patent is all of us. It's just a major tax on everything, as explained here:
The real losers here were us consumers who will pay more for things produced under the patents. We will also see less inter-company competition and less innovation. This further cements the already long standing position of the incumbents, which will also restrict innovation.

Still think patents promote innovation?
Compare that to shamelss Microsoft boosters like Ina Fried who say things like "Microsoft Could Make More From Android Licensing Than From Software" (other Microsoft boosters go with the same talking point these days). To quote an accurate observation: "This past week, Microsoft announced four deals with smaller Android device makers Onkyo, Wistron, Velocity Micro and General Dynamics Itronix.
"There are some differences between the current approach with Android and the one Microsoft took vis-à-vis Linux. With Linux, Microsoft generally avoided going the litigation route."
–Ina Fried"There are some differences between the current approach with Android and the one Microsoft took vis-à-vis Linux. With Linux, Microsoft generally avoided going the litigation route. It wasn't until years after it started licensing Linux that it filed its first suit involving Linux-related claims — a suit against GPS maker TomTom that was quickly settled."
Yes, this is quite true, but Fried played along with Microsoft for several years in CNET, giving a platform to Microsoft's patent racketeers and justifying these abusive actions. Fried should be utterly ashamed of it.
Companies like Novell were giving up without a fight or in Novell's particular case actually approaching Microsoft for a deal. So in some sense, Fried's quoted observation is correct. Based on reports we accumulated, Melco — not HTC — was probably the first company to cave at gunpoint. It is hard to tell for sure, however, due to NDAs.
Microsoft is not the only company in a position of offence against Android and we recognise that Oracle too needs to be watched. Based on more information from Groklaw, Google is doing quite alright trashing Oracle's patents and Pogson adds:
If Google's motion to include the new defences is accepted, Oracle's case grows some huge holes a jury will be hard pressed to ignore. If Google's motion is denied, Google will have excellent grounds to appeal a negative decision. There is no indication here that Google will take the easy way out and settle. There is indication that software patents will have another nail in their coffin. Google has the resources to find prior art and are experts at search.

The '702 patent is about virtual machines, something IBM has been working with since the 1960s to divide up the resources of the System 360 mainframe. I remember that machine with its walk-in compartments and blinking incandescent lights. This all predated UCSD p system and Java by many years. IBM currently uses that history to sell its virtual solutions to customers. I am sure the judge will enjoy the reading. I am sure a fair judge will want the whole story to be told in court.
Here is one new report on the subject (from a trusted source). It says that the USPTO "has provisionally rejected, partially or in full, five of the seven Java patents over whose alleged infringement Oracle has taken Google to court. However, Oracle has refused to accept this rejection. In a response to the USPTO, the software vendor explains why it thinks that the reference to "prior art" does not apply."
Apple and Oracle are connected through their CEOs, Ellison and Jobs. We wrote a lot about this.
"One Finger OK, But Only Steve Jobs Can Use Two," reads this headline
Roughly speaking, Apple seems to be claiming that if you use more than one finger to do something on a touchscreen, you're infringing on their intellectual property.
Apple will probably try to use such patents against Android tablets. For shame. █
Permalink
Send this to a friend