07.22.11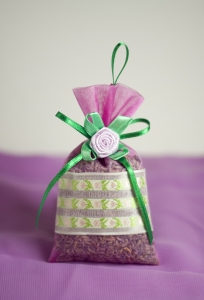 Summary: The passage of wealth from scientists to litigators, whose confiscation of a once-thriving industry leaves Linux in a bit of a limbo
FOLLOWING our polite proposal/message to Google (thanks to all those who helped) we have received DiBona's response, which we haven't asked for permission to quote here, so we won't. But the general message is that Google is unable to distance itself from reports about intentions to buy software patents. it is probably just a matter of time. DiBona, for those who do not know yet, is their FOSS manager, so asking others in the company is unlikely to give more reassuring answers. It is a little troubling. There is more business forming around software patents because companies like Google offer top bucks for these. Who is left then to fight the good fight and actually do what's right about patents? The legalese folks are marching in to the sound of software patents (going where they smell money). FUD about licensing tends to come from these people too. FUD and confrontation is a gold mine to them (copyright disputes).
Based on a report from New Zealand (where the patent situation received a lot of coverage recently), the legalese folks are passing patents around like "property" as explained in this new report:
The Aptimize assets that will pass into the hands of Riverbed include patents and at least one software development going through application for patent in New Zealand. The latter is in a race against the New Zealand Patents Bill, which is set to ban patents on software in this country.

"Riverbed has acquired all the assets of the company including the patents," says a Riverbed spokesman. "Further patent processing will be handled at corporate level."

The patents relate to software for improving the efficiency of web-page access.

The present text of the bill says "a computer program is not a patentable invention". A finer series of tests are being crafted by the Intellectual Property Office of New Zealand according to which patents may be granted for software that has a "physical effect" outside the computer on which it runs; but it is doubtful that a patent would be granted for software to improve the efficiency of the computer it runs on.

The Riverbed takeover is likely to pitch the patent application into the equally uncertain territory of US law. This has no explicit exclusion or inclusion of software in the realm of patent, while the relevance of recent decisions on patentability of business methods to general software patent criteria is disputed.

The spokesman offers no comment on whether Riverbed will consider it worth pursuing more New Zealand patents.

Commentators on previous Computerworld stories have questioned both the existence of prior art (the previous development of a similar idea by someone else) and the obvious process of the innovation claimed in Aptimize's existing patents.

"Aptimize's patent #566291 represents a simple compilation of existing techniques such as JavaScript aggregation, CSS aggregation and CSS sprites into a convenient proxy server," wrote Jonathan Hunt, in response to a story earlier this year.

"Each of those [is a] well established technique. Adding them together is not inventive, and should not be worthy of a patent," he further claimed, in a comment on the Computerworld website.
Is that not amazing? Some companies would rather disregard the law and pretend that their asset is a mere idea written on paper. Isn't that what trade secrete are for? Implementations are already protected by copyrights.
We previously wrote about the state of software patents in India as well. It is reassuring to learn that patents are generally declining over there, which doesn't mean that Indian firms won't file for patents in the USPTO and then troll a lot of companies as we saw last week. Anyway, in India developers seem to be safer:
The Indian patents system, having its seeds laid in the British era (1852) and undergoing sporadic replantations (the 1912, 1970, 2005 Patents Act & amendments), was appearing to grow tall and bear fruits until a noticeable downfall last year. It was surprising and interesting to note the sudden decline in the patents filed, examined and granted with the Indian Patent Office as highlighted in the Annual Report 2009-10 of the Intellectual Property Office India.
This might further justify hiring Indian software developers. The USPTO is just doing harm to north America.
Going back to Google, although it expands in India (I was interviewed for a Google job in India or Ireland 5 years ago), the headquarters are still in the US, so Google is being attacked from many directions for selling a Dalvik/Linux distro. Groklaw has this update on the case and IDG claims that there is breakthrough as both companies get criticised for the following reasons:
According to a Reuters report, the judge also criticised Oracle when it appeared hesitant about discussing financial details in court. "This is a public proceeding. You lawyers and companies are not going to handcuff the court. This is not a wholly owned subsidiary of Oracle Corp".

The court has also been hearing about various deals that were on the table between Sun and Google. In 2006, Google says it rejected a $100M three year deal to work with Sun to jointly build Android. Judge Alsup asked why the company had discussed a licence with Sun and was told by Google's attorney, Robert Van Nest, that there was no specific discussion of patents. Van Nest also noted that while a few lines of code in Android are "identical" to Java, that code probably came from a third party. A 2007 letter from a Google executive to Andy Rubin, Google's Android project leader, was cited by the judge as saying "We conclude we need to negotiate a licence for Java". Van Nest said Google's position remained that there was no infringement and therefore no wilful infringement.
More links derived from the above are to be found here and here. We may expand on that over the weekend, time permitting (I will be away most of next week). The short story is, Sun wanted to be paid for something it oughtn't be paid for. In the world of software patents, making something which merely resembles another (in software) can be viewed as a violation that merits a fine. We must reverse those ludicrous laws. █